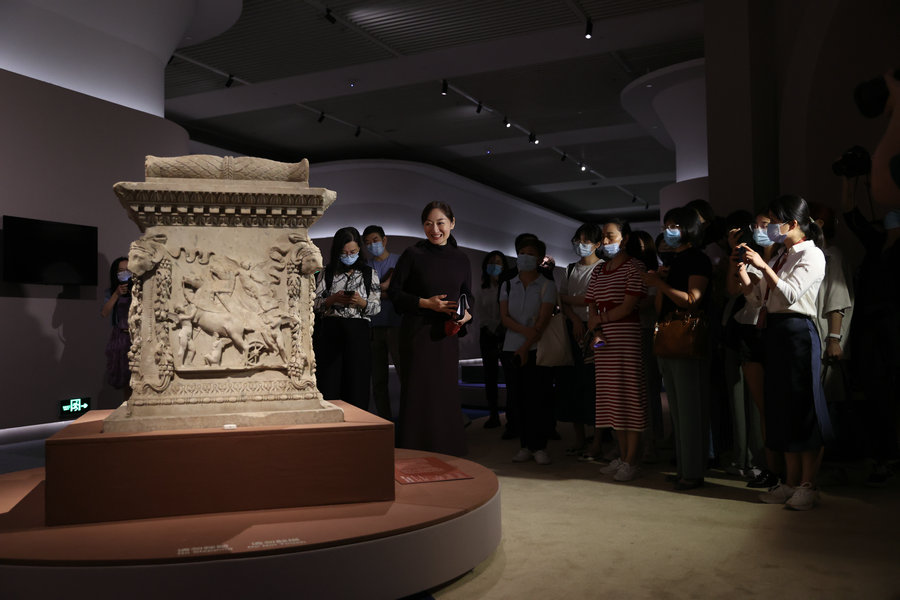 An exhibition titled Tota Italia -- Origins of a Nation kicked off in Beijing on July 10 and will run through October 9, presenting 503 pieces of precious cultural relics from 26 national museums across Italy.
Co-organized by the National Museum of China, the Department of Museum of Italian Ministry of Culture, the National Roman Museum and Embassy of Italy in China, this exhibition is a flagship project of the 2022 China-Italy Year of Culture and Tourism. It is also one of the activities celebrating the 110th anniversary of the founding of the National Museum of China.
Consisting of 11 sections, this exhibition reflects the historical process of the systematic political and cultural unity on the Italian peninsula, as well as showcasing the rich and varied origins of civilization in Italy. In particular, some archaeological discoveries and masterpieces of art on display have never been exhibited out of Italy before, some of which have never even left their museums.