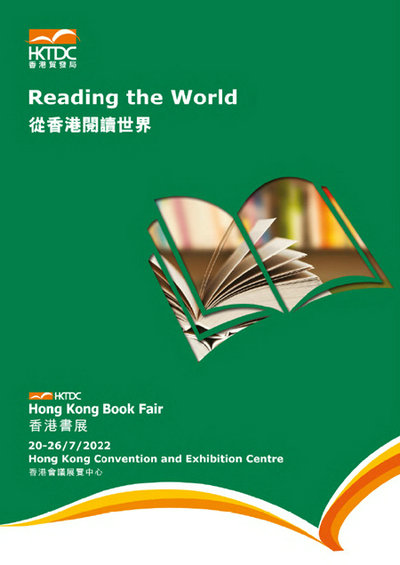 As a part of the celebration for the 25th anniversary of returning to the motherland and of the establishment of the Hong Kong Special Administrative Region, the 32nd Hong Kong Book Fair will be staged at the Hong Kong Convention and Exhibition Center from July 20 to 26.
The book fair, organized by the Hong Kong Trade Development Council, features the theme of "History and City Literature". It has attracted renowned writers to speak online or on-site, and will present more than 600 events.
Two appealing events will be parallel to the book fair to create a cultural climax in July: World of Snacks and Hong Kong Sports and Leisure Expo.
"The theme this year… is particularly meaningful. Only through words and texts can the city's historical evolution from a small fishing village to an international metropolis be so well depicted and documented," Sophia Chong, deputy executive director of the council, was quoted saying.
Ten publishing houses from the Chinese mainland will showcase more than 2,500 titles in 4,875 copies during the book fair, and bring more than 50 events, including seminars, book launches and writer interviews, mainly via video or online, to the book lovers, according to the organizing committee.
In the exhibition area, there will be one part dedicated to titles marking the 25th anniversary of returning to the motherland, including the newly released Chinese and English versions of the fourth volume of Xi Jinping: The Governance of China, the offprint of President Xi Jinping's landmark speech at the key ceremony on July 1, and the English version of China's Greater Bay Area: The Pearl River Delta Illustrated. There will also be a chance for reader interactions on site.
Other themed exhibition pavilions from the 10 publishers feature original picture books in children's readings, science and technology updates, as well as a bite of regional culture in the pavilions of Beijing, Jiangsu, Anhui and Sichuan.
The books on exhibit mainly are recent publications telling China's story of development and COVID-19 epidemic prevention. Titles of traditional art and culture are also selected. Isabel Crook and Erik Nilsson will be greeting their readers via videos with their new books Love China All My Life: Isabel Crook's Stories, and Closer to Heaven.
The book fair has Eight Seminar Series highlights: "Stories of Hong Kong", "Renowned Writers", "English and International Reading", "Children and Youth Reading", "Personal Development and Spiritual Growth" and more. Renowned speakers include Mao Dun Literature Prize winner Liu Zhenyun, documentary photographer Liu Heung Shing, former Chinese champion diver Guo Jingjing and best-selling British author Clare Mackintosh will be present
Liu Zhenyun will speak about his latest work, Laughter and Tears: A Novel, via video. Liu's storytelling is marked by his signature touch of humor and depiction of his hometown in Henan province.