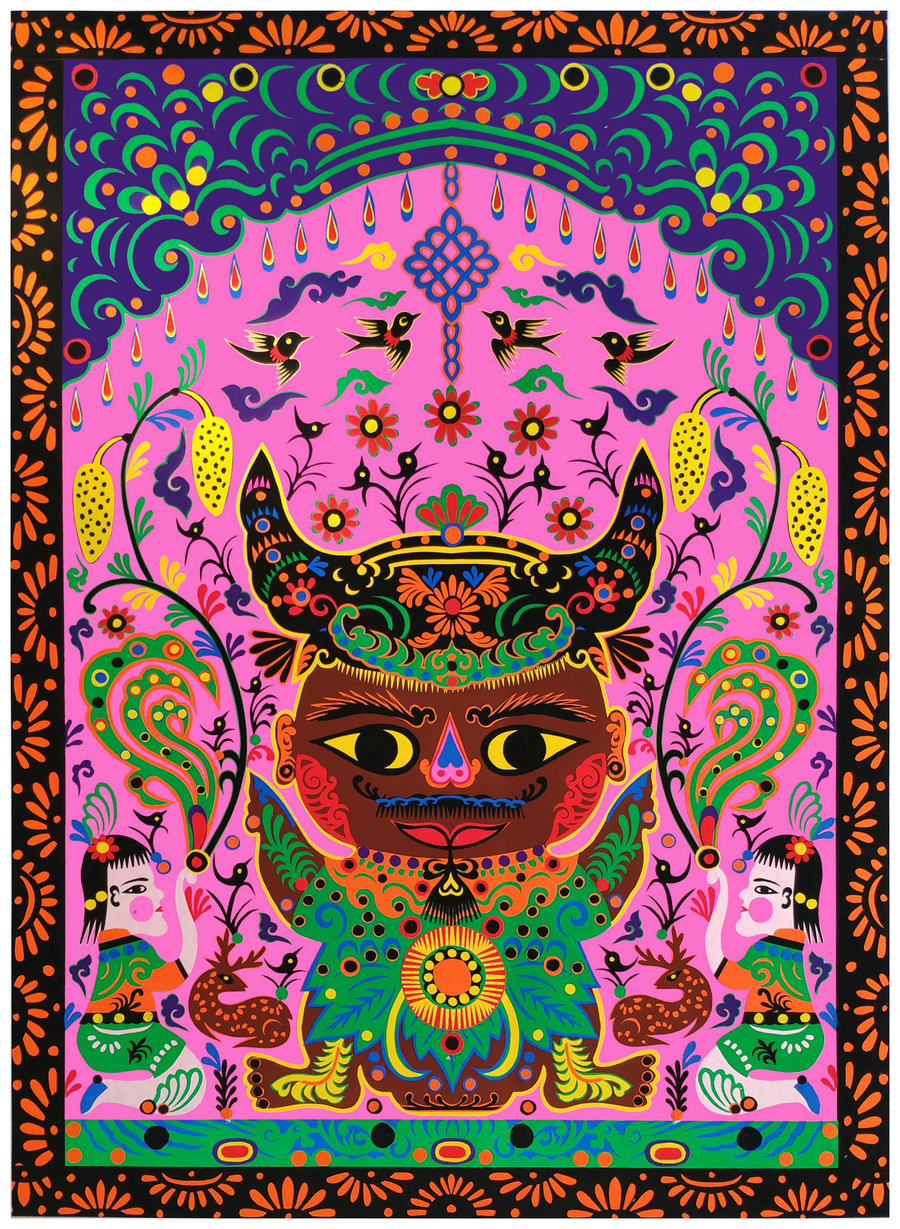 The style and motifs of Chinese paper-cuts vary from region to region to reflect distinctive local history and folk cultures. Shanxi province is such a place that has cultivated rich paper-cutting traditions and generations of folk artists.
Soul of Taihang, an exhibition now on at the China National Arts and Crafts Museum and China Intangible Cultural Heritage Museum, celebrates this legacy of scissors by showing works by Zhang Yongzhong, a seasoned artist who is committed to the inheritance of the paper-cutting craft. The title is named after the Taihang Mountains which are partly located in Shanxi.
Zhang's output is imbued with his deep love of his hometown's scenery and folklore, featuring mountains and plants and mythological and celestial characters. And he re-creates the scenes of celebrations, ceremonies and customs of daily life to hail his people's peaceful attitude toward life.
The exhibition runs through to Sept 2.