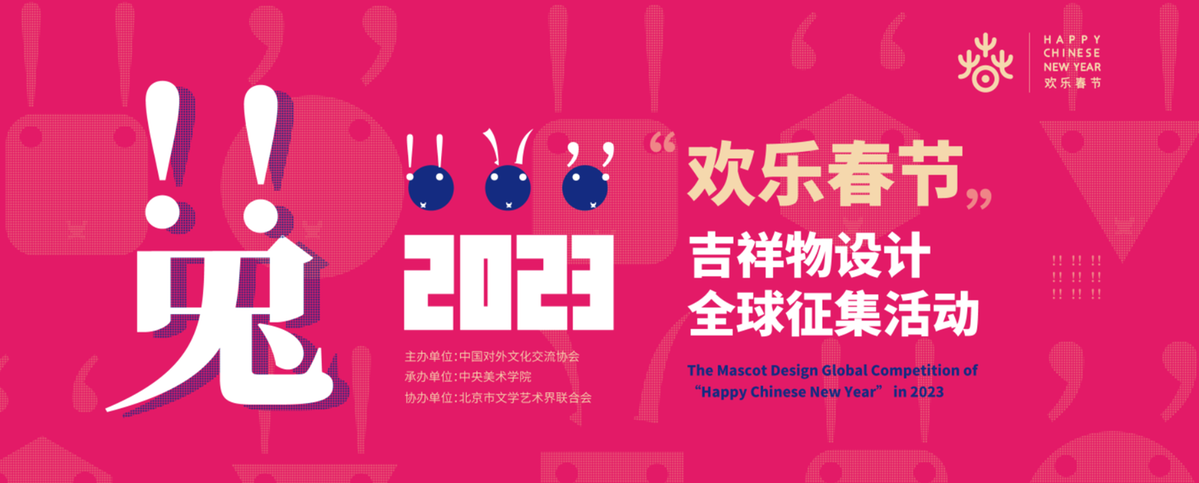 Organized by China International Culture Association and Central Academy of Fine Arts, the Mascot Design Global Competition of "Happy Chinese New Year" kicked off in Beijing on Friday.
"Happy Chinese New Year" involves a number of activities held in overseas countries about the Lunar New Year, so that people can experience the festive atmosphere and know more about Chinese culture. It has been held since 2001.
The competition collects mascot designs that show the concept of "Happy Chinese New Year" activities, which stresses reunion, a festive atmosphere and sharing. With the rabbit as the main image, since next year marks the Year of the Rabbit, designs are supposed to be rich in Lunar New Year cultural elements.
The call for entries began on Friday and will end on Sept 26. The collected works will enter four stages of evaluation, and the final selected one will be officially released at the end of this year as the mascot for the 2023 "Happy Chinese New Year" event.
According to Gao Zheng, director of the Bureau of International Exchange and Cooperation of the Ministry of Culture and Tourism, the "Happy Chinese New Year" has become one of the most popular and influential brand event overseas since its launch more than 20 years ago. The competition is held in hopes to create a more concrete, memorable and culturally relevant image of the event. He hopes to provide audiences at home and abroad with a more innovative experience.