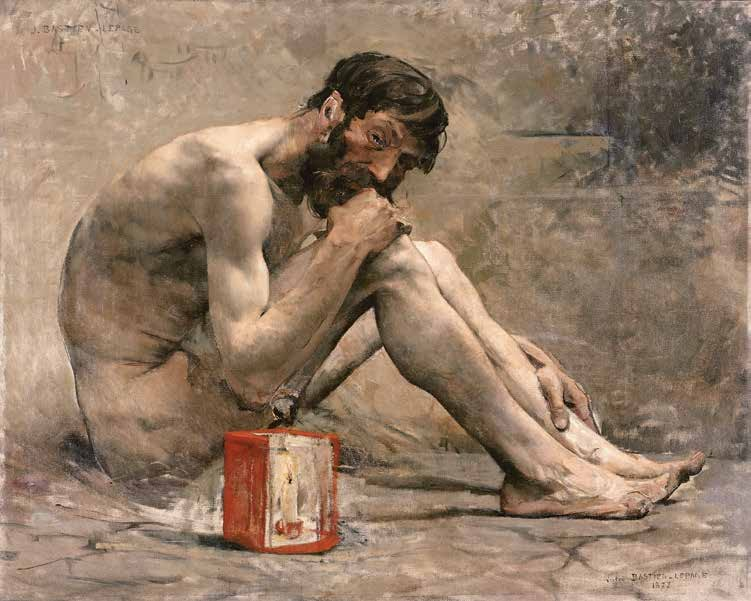 «©Musée Marmottan Monet,
Académie des beaux-arts, Paris»
Writing to the poet André Theuriet in 1877, Jules Bastien- Lepage told him that,"I am going to get to workon a nude study of Diogenes the cynic, or rather, the sceptic." To this end he had a model pose in keeping with the tradition of the École des Beaux-Arts where he was reaching the end of his training in the atelier of Alexandre Cabanel (1823-1889).The identity of his subject is confirmed by the lamp in the foreground – the lantern that the ancient philosopher carried around Athens in broad daylight in his search for "a man." Swiftly brushed and, in places, more drawn than painted, this illustration in the category of mythological painting was his last effort in the academic tradition after another failure in the Prix de Rome the previous year. After this he would turn his hand to contemporary genre scenes, but on the scale of history painting, and in so doing laid the foundations of naturalism. This consensual style of painting which drew at once on his own classical training, Impressionism, photography and Japonism would prove influential internationally.