Initiated last November as a nine-month extended program, the 13th Shanghai Biennale is now operating at a crescendo with the third phase exhibition having kicked off on April 16.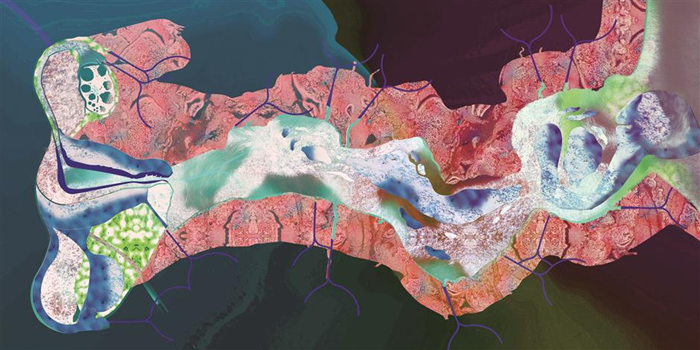 (Concept image for the 13th Shanghai Biennale by Paula Vilaplana de Miguel)
Themed "Bodies of Water," the biennale looks into the liquid nature of human, more-than-human, and post-human bodies, and into the fluid ways in which they infiltrate, constitute, and relate to one another. It explores the historic and contemporary tensions, the over and under-explored possibilities, and the forms of consensual, dissident, and alternative forms of being that are made possible by these metaphorical bodies of water.
There are a total of 64 participants, and 76 works, of which 33 have been newly commissioned for the Biennale, the most commissioned works in the history of the biennale. Made up of sculptures, installations, drawings, paintings, performances, manifestos, videos and films, the artworks expand the ideas of what Bodies of Water may be.
One of the most influential art events in Asia, the Shanghai Biennale, with an open perspective, has been exploring social changes and knowledge production trends in the global context.
"Dream after Screen" is an interactive video installation, through which the author Ayesha Tan Jones is exploring alternative ways of being in relationship to a planet and society that is crumbling. Audiences are invited to alter the destiny and journey of Una Jynxx, a character embodied by the artist, simply by connecting their IRL (in-real-life) hands to the soil. In a world away from the prison of the screen, audiences follow her through wastelands, jungles, oceans, forests and hills, as she explores modes of survival in post-apocalyptic landscapes, foraging for food, divining directions and cultivating her own energy from the true source.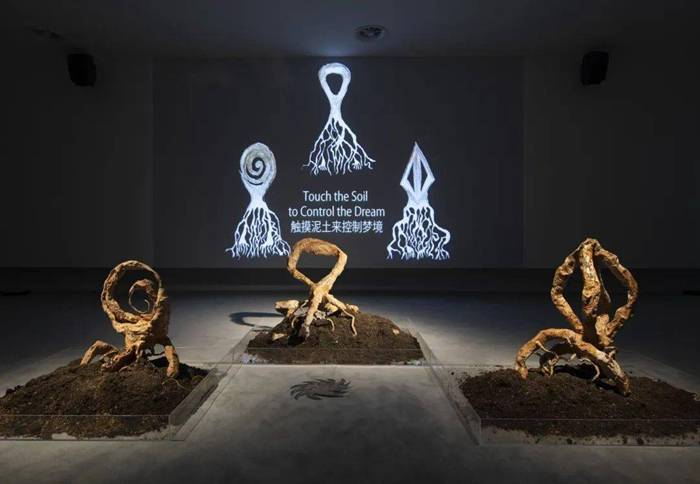 ("Dream after Screen" by Ayesha Tan Jones, exhibited at the 13th Shanghai Biennale.)
As chief curator Andrés Jaque said in a press release, "the 13th Shanghai Biennale advocates for the momentous contribution that art plays in the reconstruction of a world shaped by environmental, social, and political distress. The Biennale is sensitive to the way art constitutes and infiltrates life itself, and to its capacities for bodied reparation, transformation, and dissidence."