During the ongoing May 5th Shopping Festival, a massive consumption-boosting campaign, Chinese intangible cultural heritage programs are on display on the Chinese video streaming platform TikTok.
In response to the call for digital empowerment of new consumption, TikTok especially opened video streaming programs showing intangible heritage crafts like black paper fan making, olive pit carving and leather goods hand-making, exposing these niche cultural boutique products to a wider general public.
On May 5th, a streaming event for black paper fan making was held in Shanghai. A live streamer wearing a Han costume was introducing the fan making procedures while an inheritor of the workmanship was demonstrating how to paint a fan.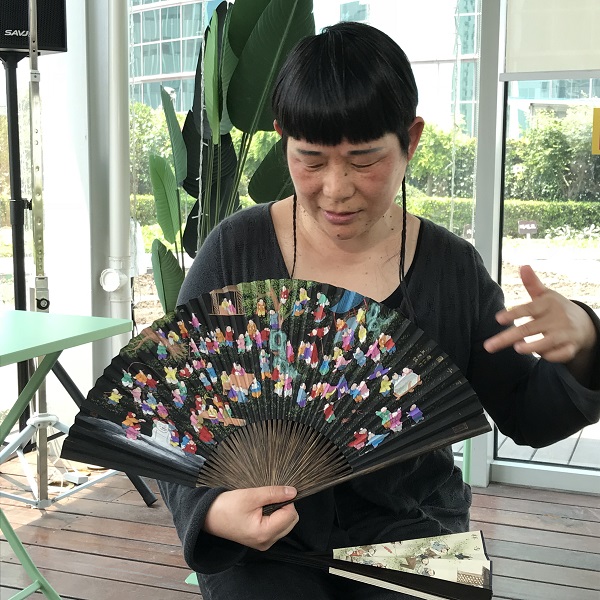 (Yu expalins how to paint a black paper fan.)

Yu Beihong, the inheritor, has been doing fan painting since 1987 and is skilled at fan-face meticulous figure painting. Being natural and unique, her works often receive awards. During the live streaming program, she explained the use of pigment in detail and her craftsmanship was greatly appraised by the netizens.