The 24th Shanghai International Film Festival is scheduled to raise its curtain on the evening of June 11."1921", a film themed around the history of the Chinese Communist Party, is to debut at the opening night gala.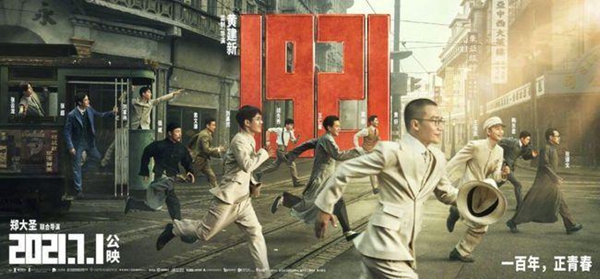 The film, featuring an excellent cast, centers on the story that passionate young people from across China overcame numerous difficulties to organize the first National Congress of the CPC and announce the founding of the party in 1921.
To recreate this historical event fully, the creative team traveled thousands of miles around the world to seek detailed historical materials and invited party history experts to participate in the whole production process.
Huang Jianxin, the director of the film, said,"Our predecessors in the film pursued the truth at the cost of life, and the party they founded changed China within only 28 years of its founding. That's why we have produced this film. We want to explore the power of their belief that transcends life."