A press conference for the upcoming 2021 Shanghai Book Fair was held on Monday, releasing some new highlights.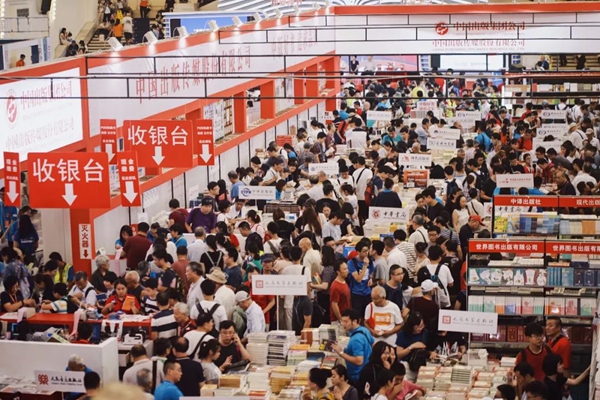 Scheduled to be held from March 11 to 17, this year's event will be launched both online and physically. The offline fair will have three branch venues besides the main venue in the Shanghai Exhibition Center, respectively in Jing'an, Hongkou and Huangpu district.
This year marks the 100th anniversary of the founding of the Communist Party of China, therefore the Shanghai Book Fair will highly recommend and display excellent themed publications.
In terms of infrastructure and services, there will be many "firsts". The 18th Shanghai Book Fair will open a special zone called "Reading + Coffee culture" in the main venue for the first time for visitors to relax and refuel. A dining zone has been especially set up with 7 internet-famous restaurants, preparing almost 30 characterized dishes.
A mascot has been designed for the first time, together with the launch of a cultural and creative products design competition.
It is also the first time that the book fair has introduced emerging physical bookstores at large scale, including To You Books, a pop bookstore in the city. E-commerce platforms like TikTok and JD.com will take part in the fair for the first time to do live streaming of book sales promotions.