Recently, ChinaJoy, the yearly China Digital Entertainment Expo & Conference, was held in Shanghai. One month before it opened, Jiang Keqin was inundated with orders from anime fans. He was so busy with making the specified cosplay costumes that he didn't even go to bed for 30 hours on end.
Jiang Keqin, also known as "Uncle Bei", is an experienced tailor operating his own small businesses with his wife in Shanghai.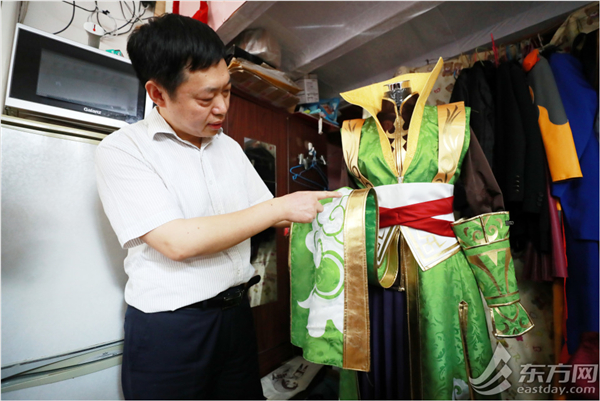 (Jiang shows a cosplay costume he made)
Ten years ago, an anime fan came to Jiang's tailor shop and asked him to customize a cosplay costume according to the design drawing she brought. Since then, with the rapid growth of anime expos, Jiang has made a name for himself as a tailor for cosplay costumes.
Cosplay, specifically outfit play, is a performance art in which participants called cosplayers wear costumes and fashion accessories to represent a specific character in mangas, cartoons, illusion videos and video games. As an imaginative person, Jiang is keen on realizing dreams for anime fans.
The small tailor shop run by the couple is fully-equipped, and now the business even extends to e-commerce. With bobbins of various colors stacked neatly on the shelves and a kitten raised by the couple lying lazily on the piles of cloth, Jiang and his wife always sit back to back and work hard on the clothes. All one can hear in this small room is the sound of the sewing machines.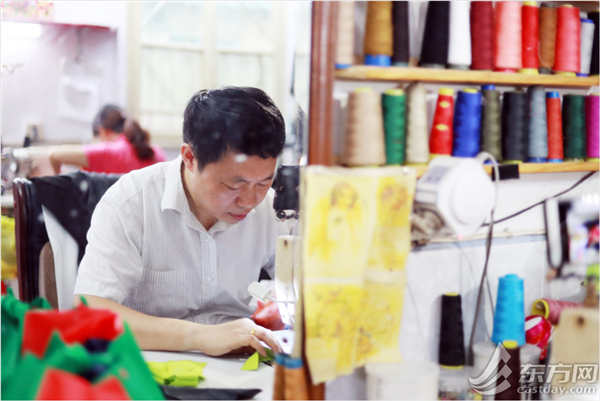 (Jiang and his wife are working hard in their tailor shop.)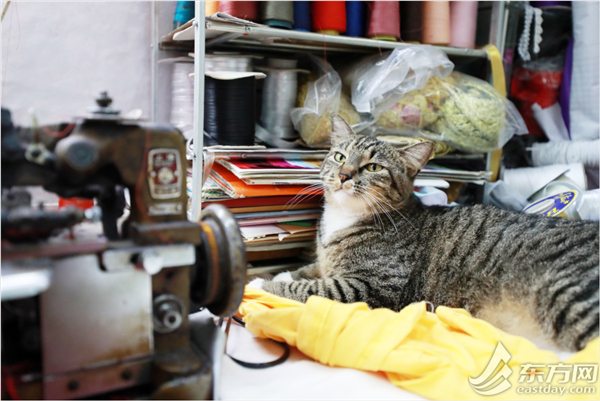 (The couple raise a cat in the shop.)
"Customers' needs are constantly changing. People used to wear mended clothes, while nowadays even a little doll's clothes are customized," said Jiang when he is making a suit for a Baby Thumb.
Making a cosplay costume is complicated. Some of them have elastic waistbands; others need detailed measurements of the customers to fit their bodies. And some crafts which cannot be done at the tailor's shop must be sent to a specific factory.
On his sewing machine sits Jiang's mobile phone so that he can tailor the clothes according to the design draft. Thanks to his skillful craft, Jiang makes all the wildest clothing fantasies come true.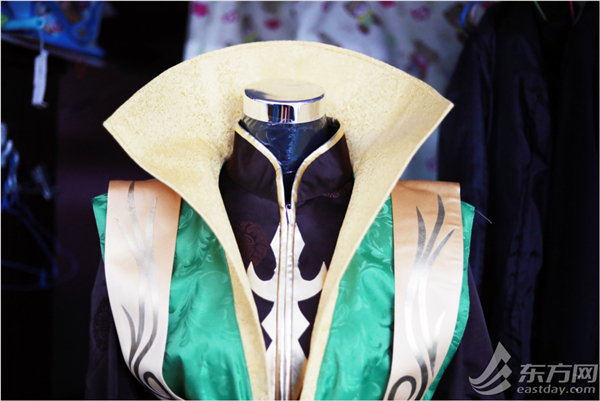 (This suit took Jiang three whole days to finish.)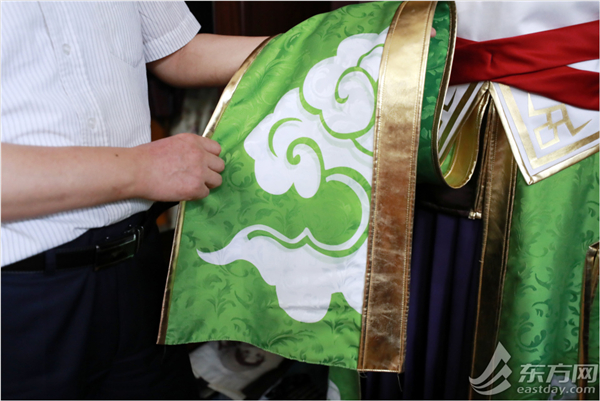 (The pattern on the hem is made by a factory, but Jiang is unsatisfied with it because of the overlap.)
Speaking of his customers, Jiang thinks everyone should have their own hobbies, and it's great to cosplay anime characters.