Shanghai is the city with the largest number of cafes in the world. It is common for cafes to open in shopping malls and bookstores, but it is rare for them to open next door to wet markets.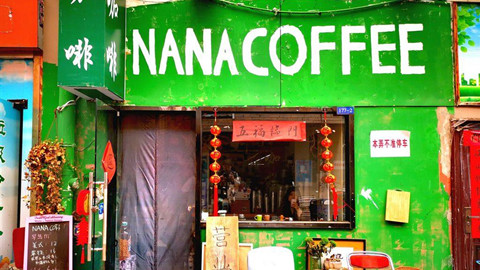 Through the inconspicuous alley, the sound of shouting and bargaining comes from the back door of Beisheng wet market at No.171, Lao Hutai Road in Jing'an district, where the cafe Nana Coffee is located. The shop's translucent curtain seems to isolate the noise of the world and the white signboard against the striking green painted wall is clear and fresh, echoing the wet market full of city atmosphere.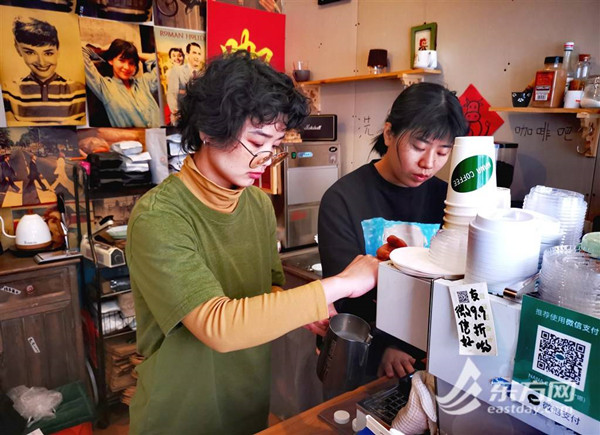 In the afternoon, there are one or two customers coming into the cafe every few minutes. Some customers choose to take their coffee away and others order a cup of coffee and sit down to chat. Consumers can order from the manager's recommendations on the board, or tell the staff member what they want to drink. The enthusiastice employee will also take out a variety of snacks to share with customers. No wonder some netizens commented online, "There is the feeling of going to a friend's house. Even if one comes alone, he won't worry about being alone".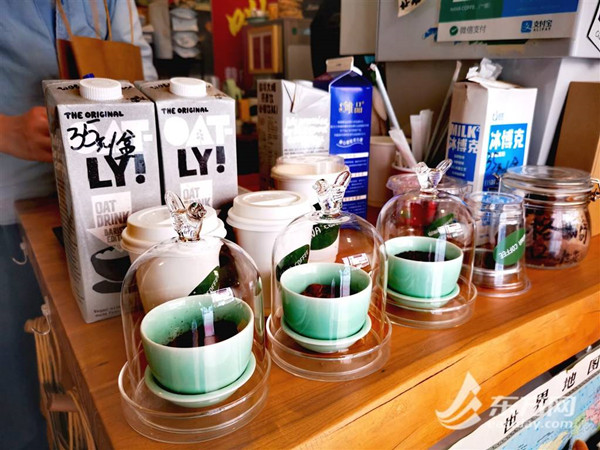 Yang Nana, the owner of Nana Coffee, is a post-90s girl who loves coffee, with naturally curly hair and a pair of large framed glasses. The main reason for choosing the location next to a wet market is because the rent is cheap and within her affordability. She also had found that there is a certain market demand after inspecting the surrounding geographic location and cafes.
"The environment of this store is quite distinctive, and coffee is also cost-effective", said Miss Li, a consumer who took the perfect wechat moments snap at this Internet-famous site. Miss Li also likes the elaborate layout made by the shopkeeper very much. When entering the store, you can see the retro poster wall, with movie posters such as "Roman Holiday"and "Léon", cover photos of the Beatles' album "Abbey Road", and the classic styling of Audrey Hepburn. With a burst of coffee fragrance, the store is full of nostalgic style in every furnishing, including old books scattered in front of the coffee table, comfortable and retro seats and other furnishings.
The spirit of the city of Shanghai is being tolerant to diversity. Xu Jian, vice president and professor of Shanghai Jiao Tong University's China Institute for Urban Governance, points out that as a market-oriented cultural space, the café can survive next to a wet market reflecting that consumer demand is extensive from the perspective of urban culture. With precise positioning, it can generate high footfall and be economically successful.