"I hope that one day all children of the world will be as free and happy as I am," said 10-year-old Shalevi Schreier. Using his paint brush, he is now making this heartwarming dream come true. A charity exhibition of his painting artworks was opened on April 17 to raise as many funds as possible for disabled children.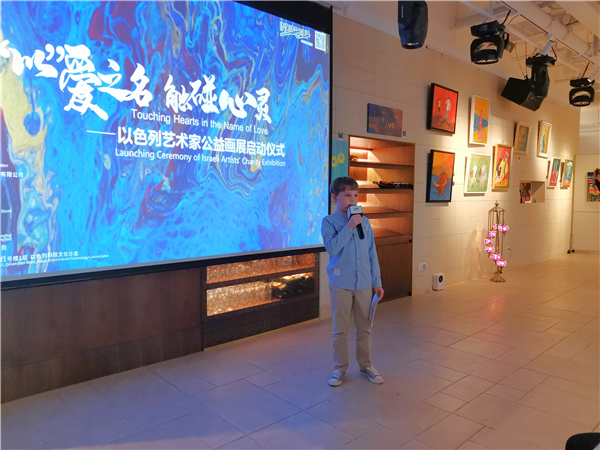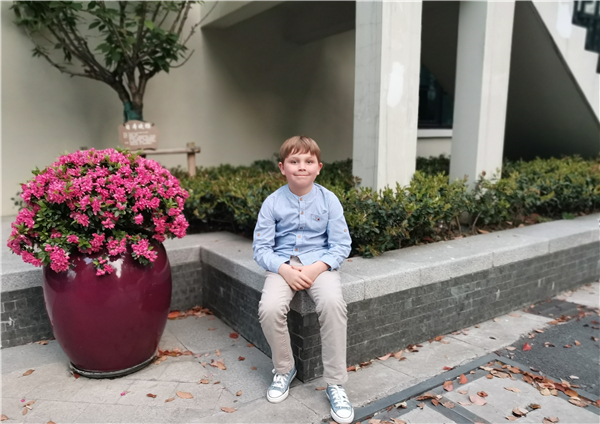 (Shalevi Schreier)
Born in Shanghai, Shalevi is an Israeli boy who likes to travel. During his trips, he has realized that not all children have such happy and easy lives as he does here in Shanghai. He learnt that there are kids with different hardships such as disabilities who cannot run and play like he does. So, he started to paint of some of those topics because he "wanted to express his feelings this way". "The paintings you see here are a reflection of my desire to help poor children," added Shalevi.
To his pleasure, the boy's favorite artwork "Beggar's Ballad" was sold for 10,000 RMB. In the painting, a little girl plays accordion and begs for money. Though homeless, she is still smiling. In this way, Shalevi wants more people to care for the homeless.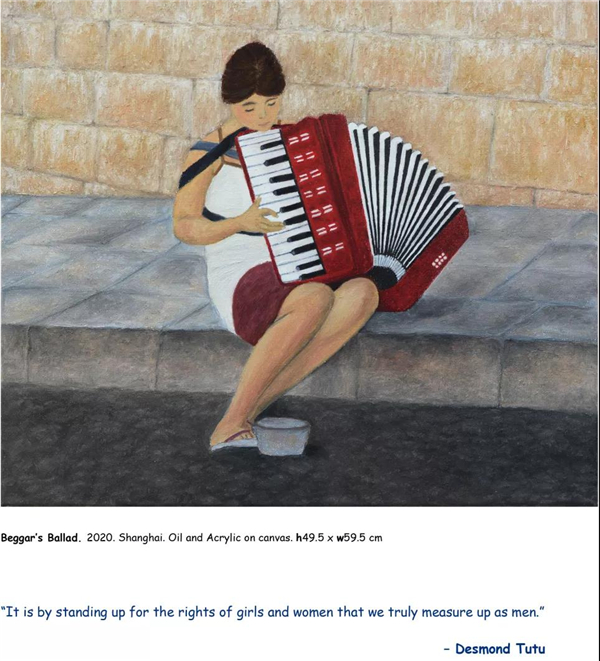 (Shalevi's artwork "Beggar's Ballad")
The charity exhibition also displays a number of artworks created by Milena, Shalevi's mother. Coming from Slovakia, she met her Israeli husband and then moved to China 15 years ago. Milena is an English teacher, but likes doing art in her spare time. In order to combine her three passions together—which are education, art and charity—she decided to help parents and children in difficult situations through charity exhibitions. As she said, during the past 15 years in China, she and her husband have gained a lot and therefore want to do something for the country and society. Under Milena's influence, Shalevi was encouraged to sell his painting works for charity, to help Chinese children with disabilities in difficult environments.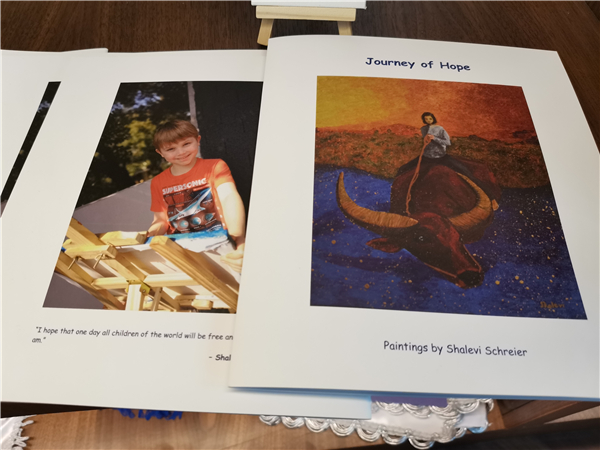 (Shalevi's painting book for charitable sale)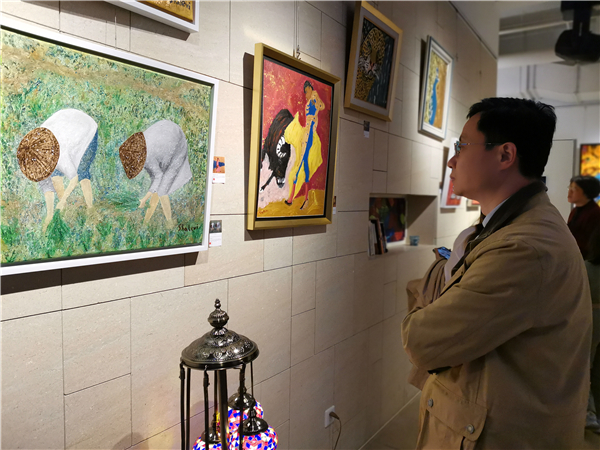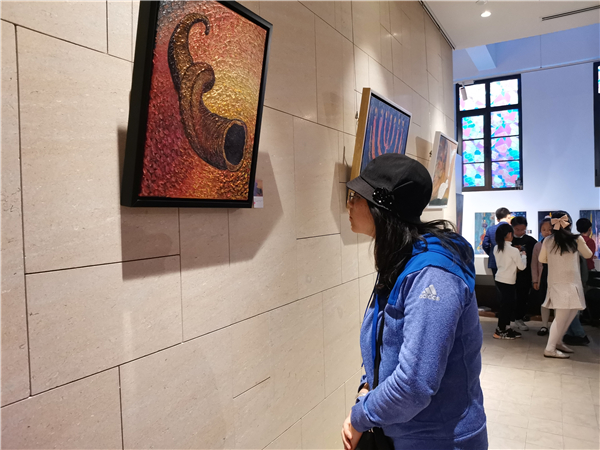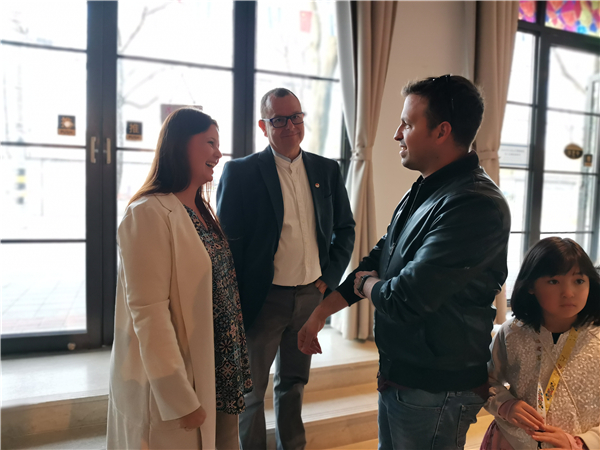 (Shalevi's mother Milena [first from left])
All the proceeds of the exhibition, which will last through May 27, will be donated to "Wheelchairs of Hope", whose mission is to improve the lives of children with disabilities in the difficult environments of the world thus enabling them to live up to their potential.
The venue of the charity exhibition—the Israel Technology Culture Salon—is an important space within the China-Israel Innovation Hub (CIIH) for promoting cultural exchanges, and a platform to promote mutual understanding. Since its inauguration last July, a series of cultural events have been organized there.
According to Jonathan Yan, general manager of the salon, the aim is to enhance mutual understanding between Chinese and Israeli people, so as to find common topics in technological cooperation, and eventually introduce more Israeli technologies, enterprises and talent to China. Consul General of Israel in Shanghai, Edward Shapira, also speaks highly of the salon. As he believes, the CIIH is a window, showcasing Israeli innovation, technology and culture to China and he hopes to see more activities being held in the salon.