The 10th China Flower Expo will open on May 21 in Chongming, by which time a beautiful scene of blooming flowers will greet visitors from all over the country. Surrounded by the Yangtze River and located near the sea, Chongming will be showcased as a "flower island on the sea".
Reporters from whb.cn had a glimpse inside the northern part of the China Flower Expo area, which has not been unveiled to the citizens. The highlights should be the three permanent Pavilions: The Century Pavilion, the Rejuvenation Pavilion, and the Bamboo & Rattan Pavilion.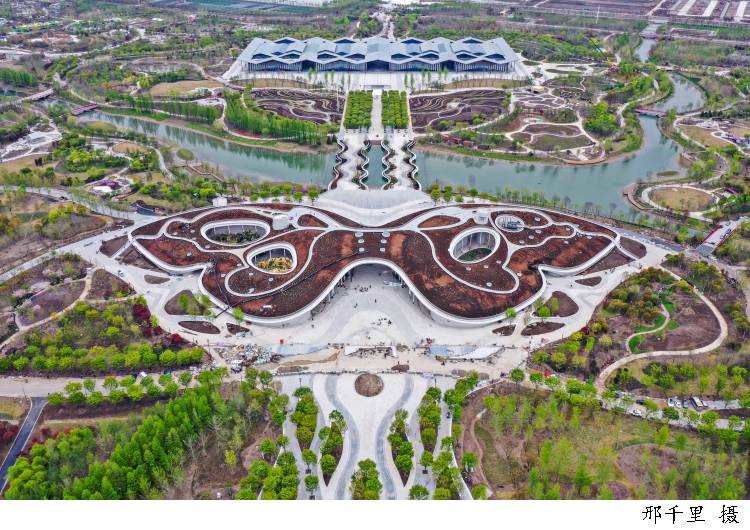 According to a staff member from the construction team, the Century Pavilion is inspired by the Luehdorfia chinensis, a wild butterfly mainly distributed in the middle and lower reaches of the Yangtze River and deemed as a "national treasure" by insect experts because of its rarity.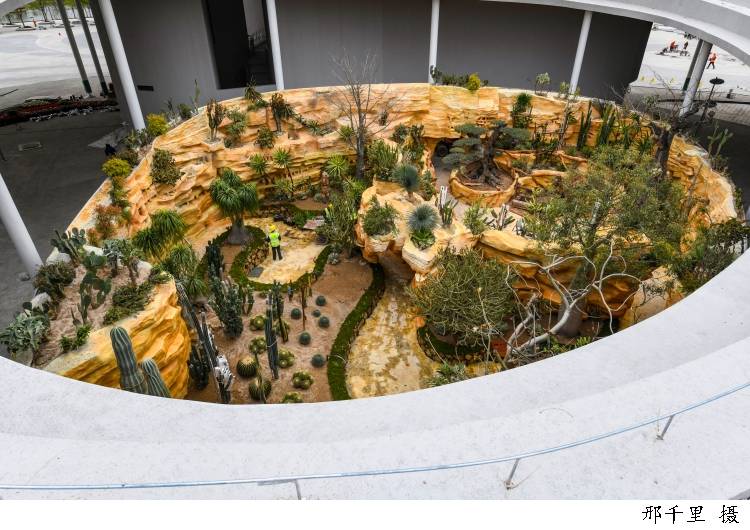 Taking up a construction area of 40,000 square meters, the Rejuvenation Pavilion will house indoor flowers from dozens of Chinese provinces, autonomous regions, municipalities and Hong Kong, Macao and Taiwan regions. Its roof is fun and full of creativity in design, like a piece of rectangular paper that has been folded several times. As the name of the pavilion says, the nation's rejuvenation journey, which is surging forward with great momentum, has been reflected by the integration of traditional origami and paper-cutting techniques into the architectural design. Moreover, the metal material on the surface actually constitutes the solar power system of the building.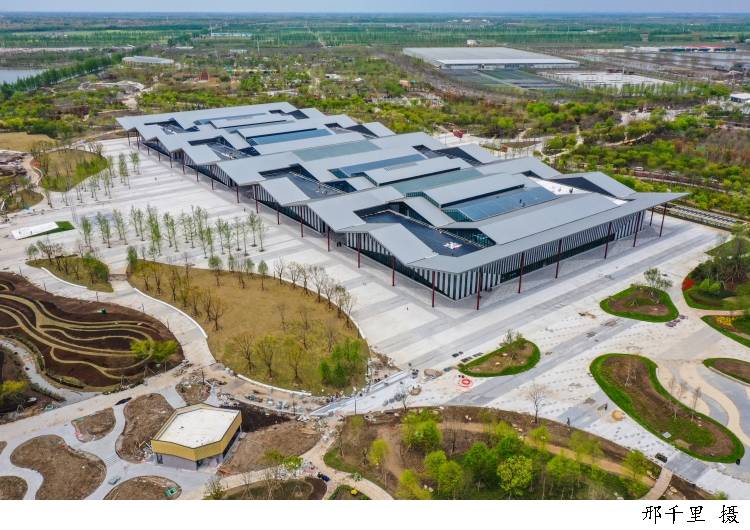 The concept of ecological and environmental protection is reflected by lots of details of the China Flower Expo area. The Bamboo & Rattan Pavilion, for instance, is an important exhibit itself. Above the arched exhibition hall is a cocoon-shaped structure made from woven bamboo. The greenery stretches from the roof to the foot of the arch, so that a full picture of a bamboo forest is formed to display the beauty of Oriental traditions.
As the building's designer says, a strategy called "de-architecturalization" has been deployed by eliminating traditional architectural elements such as walls and roofs so as to transform the building into a giant "bambooware" for the exhibition. However, to realize a natural and smooth shape and a delicate texture, the bamboo material needed to be used in a new way. After some exploration, the team chose a new type of composite bamboo material called bamboo steel.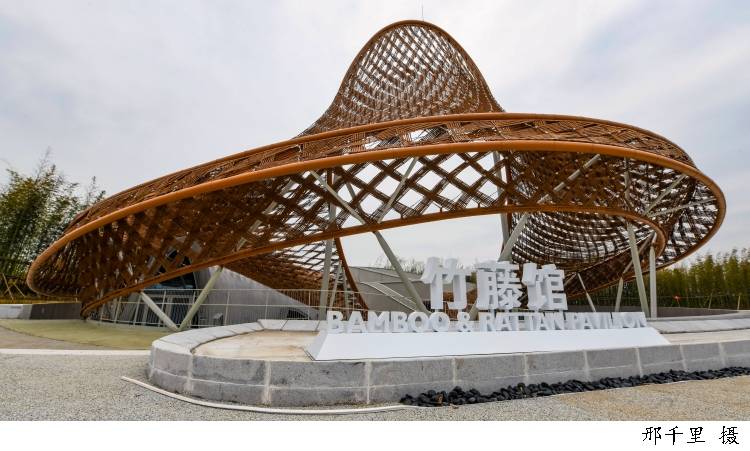 Actually, in the China Flower Expo area, Chinese beauty has been embedded into the design of each Pavilion. For more discoveries, people can go to Chongming from May to July, to have a closer look at the buildings.
(Photos by whb.cn)