The 52nd Earth Day falls on April 22, themed around "repairing our planet". Chinese ride-hailing platform Didi Chuxing launched a popular science activity centered on low carbon.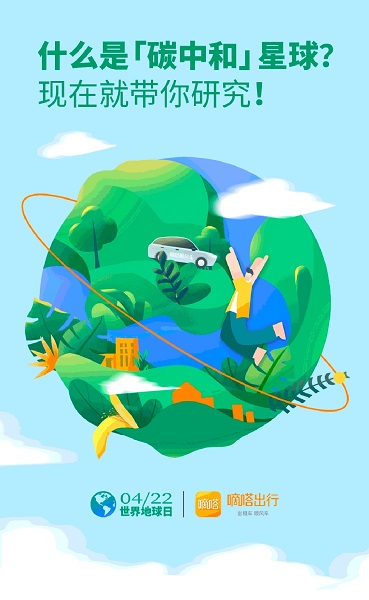 China's carbon neutral goal is impelling all walks of life to conduct low carbon practices. Through driving down the empty rate of taxis, Didi has been contributing to this goal.
A taxi currently travels an average of about 400 kilometers per day, and thus a total of 1.5 million taxis emit 48.6 million tons of carbon a year. If the empty occupancy rate can be reduced by 15% from the current 30%, carbon emissions can be reduced by up to 7.29 million tons per year, which is equivalent to the total annual carbon emissions of three medium-sized cities.
As of December 31, 2020, there have been more than 205 million registered users on the Didi platform, and more than 10.8 million certified car owners. Through continuous improvement of the matching efficiency of ride-hailing vehicles, more vacant seats in private cars can be shared with those in need, pushing the environment towards carbon neutrality.