China's first road made from plastic waste was unveiled in Shanghai on April 23, the 52nd Earth Day.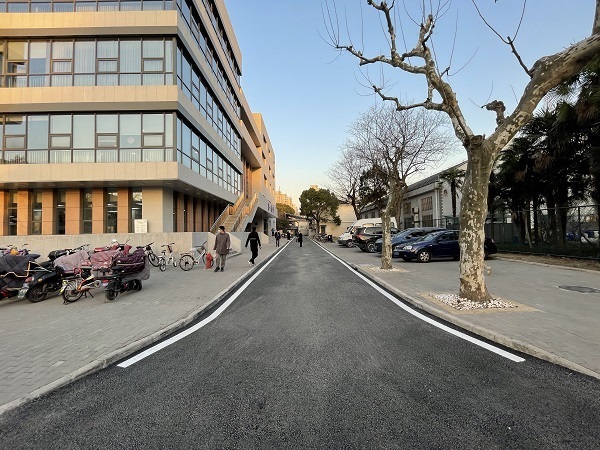 Situated in the Xuhui campus of East China University of Science and Technology (ECUST), the 300-meter-long road used over 200kg of recycled plastic milk bottles. The innovative move has not only utilized waste products, but also given the road a better performance and durability.
China's first ever "plastic road" utilized multinational company Dow's ELVALOY RET asphalt modification technology. Plastic milk bottles were crushed and melted before being sent to asphalt production plants.
On the same day, Dow signed a cooperation agreement with Chinese dairy company Shiny Meadow to divert plastic waste from the environment. Dow said it is committed to enabling 1m tons of plastic to be collected, reused, or recycled through its direct actions and partnerships by 2030.
"Hard-to-recycle plastic is often discarded in landfills and waterways without consideration for its value in other applications. The utility of plastics must be an impetus for brand owners, recyclers and other value chain partners to prevent it from being lost as waste," said Bambang Candra, Asia Pacific commercial vice president, Dow Packaging & Specialty Plastics.
Prof. Li Tao, vice president of ECUST, said, "The university is delighted to see the construction of the 'Milk Bottle Road' come to fruition today. As a tertiary institution focused on science and innovation, this collaboration gives us an actualized example of how we can tackle plastic waste in unique ways. We hope that this inspires our students to explore more unconventional solutions in the area of sustainability, and to bring their creative applications to an even greater scale within our community."