The themed space of Suzhou Creek Study Room is located on the 8th to 9th floors of the Putuo District Library, with a total area of about 2,000 square meters.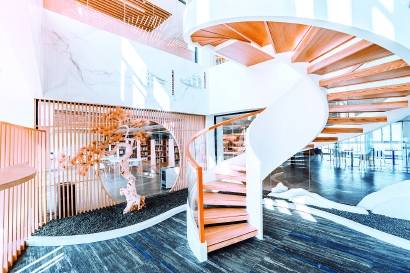 There are about 20,000 selected books in the entire library. The 8th floor is dominated by art and humanities books, and the 9th floor is a comprehensive reading space with more than 100 seats, providing readers with reading and self-study services.
The History Document Center of Putuo District Library launched the "Meditation Hanzao" collection of ancient books documentary exhibition, which became the first exhibition in the themed space of the study. In the future, local readers can enjoy high-quality cultural and art exhibitions in the Suzhou Creek study on their doorstep.