More than 22 million passengers are expected to travel during the upcoming May Day holiday by the Yangtze River Delta railway corporations. As such, 145 passenger trains will be added, said the China National Railway Group Shanghai Bureau Corporation.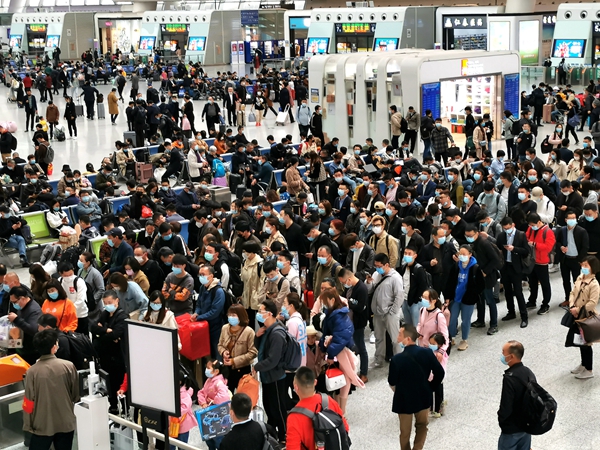 Being the first 5-day holiday after the Spring Festival, when most Chinese people were encouraged to stay put where they work so as to contain the virus spread, the May Day holiday may see the release of a pent up travel demand. Being two days longer than the 3-day Qingming Festival, it will allow for further travel and the visiting of distant relatives and thus greater daily average passenger flow.
Ticketing data shows that May 1 will see the peak passenger flow with the number of passengers setting a record in the post-pandemic period. As such, the transportation department has arranged 36 more long-distance through trains, mostly connecting the Delta region to Central China, South China, the Central Plains, Northwest and North China. For short-distance journeys within provincial borders, 109 trains will be added.