Lots of pop toy enthusiasts have been attracted to Shanghai's Global Harbor since the first TOP TOY store in the city was unveiled there on March 28.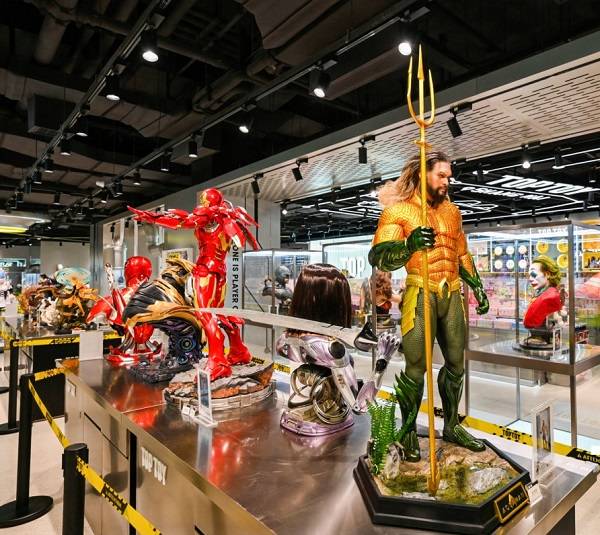 Founded in December 2020, the brand TOP TOY has been favored by many young people, covering an age range from 10-40 years old.Itsproducts cover eight categories including blind box, figure, Gundam, BJD (ball joint doll), and statue. Nearly 200 independent designers have contracted with TOP TOY, among whom is Japanese artist and sculptor Kow Yokoyama. TOP TOY has also developed a mature team of both designers and players, to jointly build the TT-Universe.
China'spop play industry chain is not smooth enough due to a lack of industrial integrators and promoters, said Sun Yuanwen, founder and CEO of TOP TOY. His company is committed to re-integrating the upper, middle and lower reaches of the industry chain,and broadening the industrial space, in order to benefit the prosperity of the market.
The pop play market was valued at 29.48 billion RMB last year and is expected to reach 38.43 billion RMB in 2021. While planning to open 100 new stores across the country by the end of 2021, TOP TOY is also going to set up overseas stores. The locations under consideration include Singapore, Japan and South Korea.