An old renovated house has caught the attention of many tourists and residents in Minhang's Qibao Old Street. With both Chinese elements and a global flavor, the building is where the newly-launched Overseas Innovation Space is situated.
The Overseas Innovation Space, which was officially put into use on Thursday April 28, aims to become a new attraction in Qibao, a town with nearly 1,000 years of history.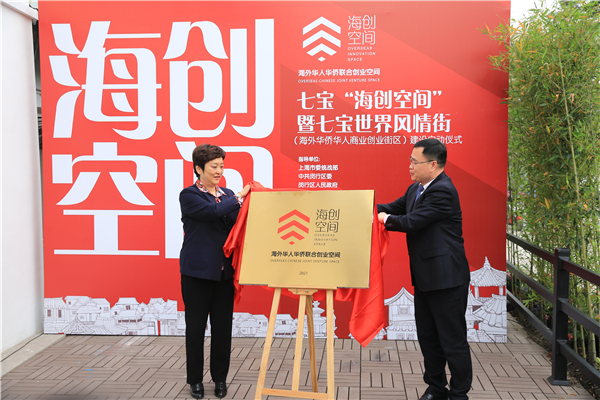 Taking up an area of 300 square meters, the two-storiedbuildingis welcoming both local and overseas guests. It is to be turned into an innovation-oriented base with three functions: a business communicationplatform for CIIE (China International Import Expo); a cultural and tourism exchanges platform between home and abroad; and acommercial and innovation platform for overseas Chinese.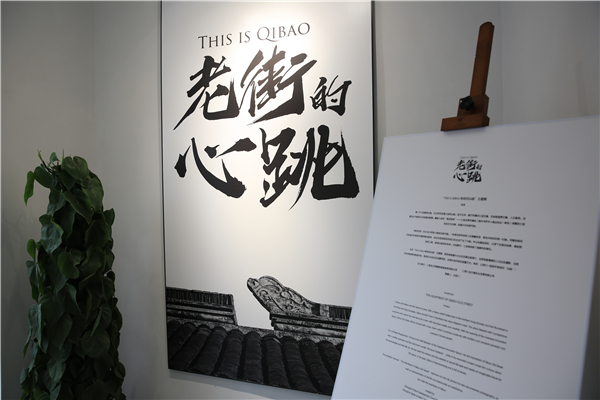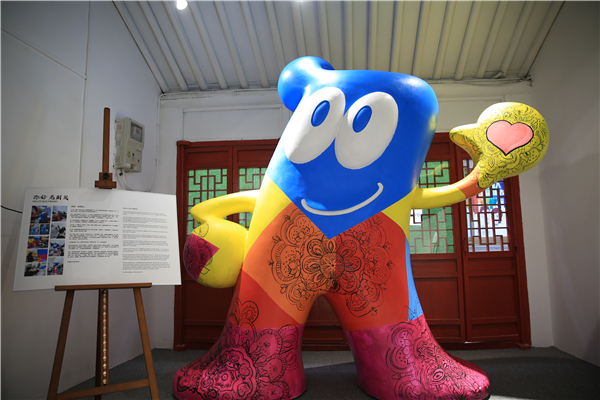 The OIS was inaugurated by Executive Vice President of the Shanghai Chinese Overseas Friendship Association,Ms. Wang Jue,and Deputy Party Secretary of Minhang District Committee and District Mayor Mr. Chen Yujian.
Under the framework of the Overseas Innovation Space, the Hengli Road section of the Qibao Old Street also started renovation on April 28. As planned, a cultural fair will be held each month, as a window tohigh-quality products and cultural and tourist resources from overseas, so as to bring CIIE to the doorstep of Qibao and Minhang's residents.
The art director of the Space is Singaporean artist Chung. As a Chinese descendent, he has a deep feeling for China. Heintegrated his affection for Shanghai, a city he has lived in for over a decade, in his design. Chung has also curated a themed exhibition called "The Heartbeat of Qibao Old Street", which is on public display on the first floor, in which he recounts Qibao stories in his eyes through photography and art. He would liketo see more Qibao stories written by people who come here.
(Photos by Jiang Meiqing)