Motorcycle training has become more and more popular in Shanghai and women are even taking more interest than men.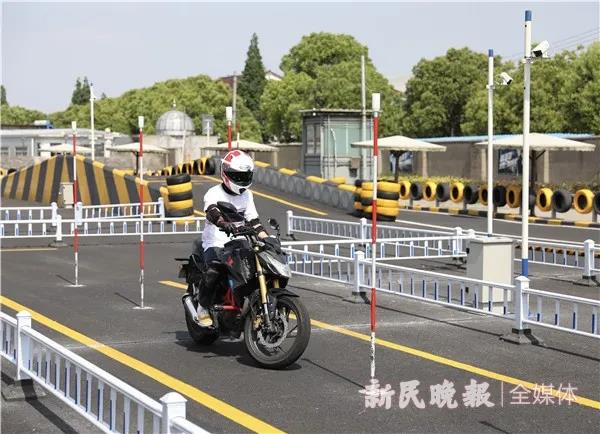 A women practices motorcycle riding at a training school.[Photo/ news.xinmin.com]
Data from the Shanghai Yindu Moto Vehicle Training Center suggests that the number of trainees registered has increased by 4.5% from January to April. Other training schools have also seen ablowout inlearners this year and female learners outnumbermale ones.
As videos showing motorcycle riding have become a hit on TikTok, people's desire to show off a cool style is inspired. Some women with boots on even invite others to take video of themselves riding and upload to the platform.
Other factors boosting the boom inmotorcycles is being able to bypasstraffic jams and more convenient parking. Additionally, since a motorcycle driver'slicense has been available tobe appliedforwithout ageographic hukou limitation since the end of last November, some people from other provinces living in Shanghai have chosento take the driver's license test here.