The Han costume is more and more favored by young people and going travelling with a Han costume on has even become a fashion.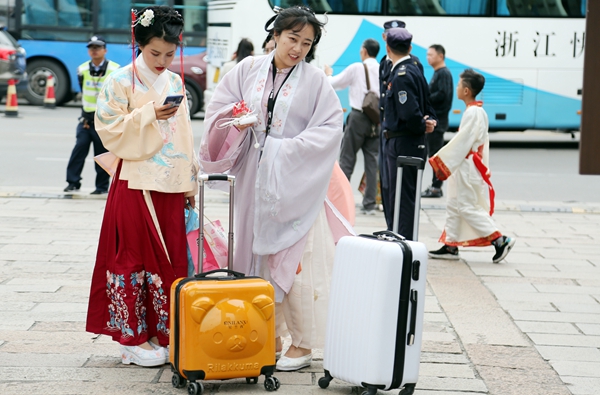 Data from January indicates that the Han costume market in China is growing rapidly. The number of Han costume lovers in 2021 is predicted to be 6.8 million, bringing total sales revenue of 10.1 billion yuan.
Cao County in Shandong Province has more than 2000 merchants, accounting for one-third of the country. To cope with the surging demand for Han costumes, many local plants are working overtime to produce them, but the supply is still not enough.
The spread of Hanfu costume culture in recent years has contributed to the blowout of an inexpensive Han costume market. Every local merchant selling Han costumes in Cao county has at least two online stores. Since the beginning of this year, the impact of the COVID-19 pandemic on the market has been greatly weakened, and sales have seen a huge spike.
"It's much better than 2020. This year, on average, one store has sales of more than 300,000 yuan per month," said a merchant. Over recent years, packages delivering Han costumes have been increasing by 30-40% every year.