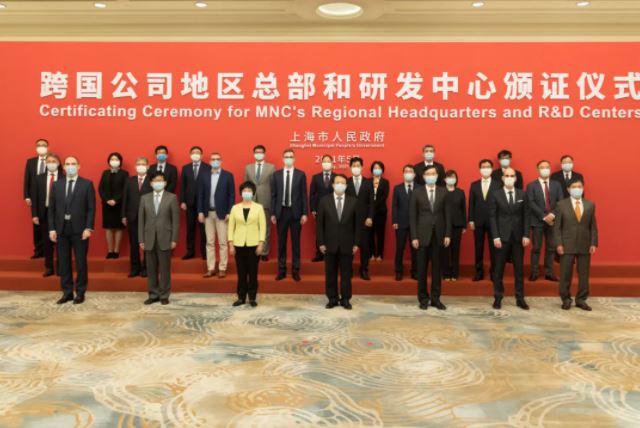 Shanghai has officially become home to a new batch of regional headquarters and R&D centers of multinational corporations. In a ceremony held on May 24, mayor Gong Zheng certified 30 MNCs' regional headquarters and 10 R&D hubs.
Among those receiving the certificates, four enterprises are engaged in biomedicine, seven are related to intelligent manufacturing, and four are in the high-end service industry. Most of the enterprises are leaders in their sectors. For instance, ASML, a semiconductor industry leader from the Netherlands, and PepsiCo Foods, a global leader in fast food, have set up their regional headquarters in Shanghai, while Saudi Basic Industries Corp., one of the world's top petrochemical enterprises, has set up its Greater China Headquarters in Shanghai too.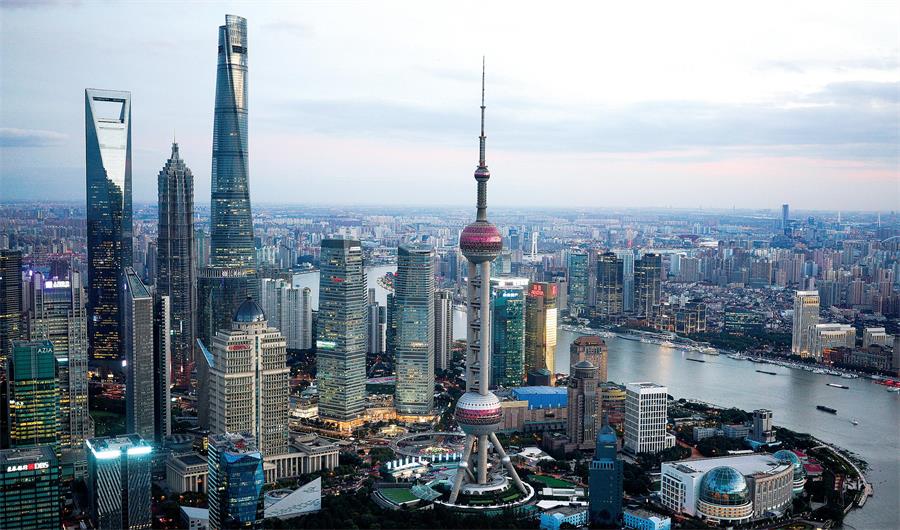 Among the list are five Global Fortune 500 enterprises — Amgen Biomedical, Johnson & Johnson, and PepsiCo from the United States, Swiss company ABB Group, and Sony from Japan.
With more foreign-funded enterprises settling in Shanghai, the first four months have seen a rapid growth of both contract value and actual use of foreign capital. The latter reached US$7.773 billion, an increase of 20.3 percent year-on-year and up 25.2 percent compared with the same period in 2019. Meanwhile, 20 regional headquarters and seven R&D centers of multinational companies have been set up during this period, with the total numbers soaring to 791 and 488 respectively.