The 2021 Gaokao, or the Chinese national college entrance examination, is around the corner. Data from the relevant department shows that the number of students registered for this year's exam is 10.78 million, a record high and an increase of 70,000 over last year.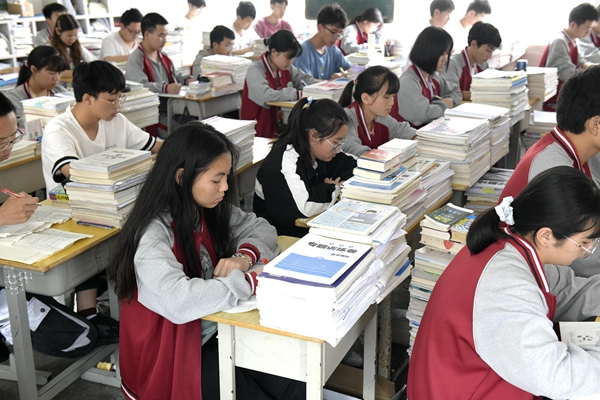 In response to the recent COVID-19 pandemic outbreak in individual regions, the Ministry of Education, in conjunction with the National Health Commission, will further refine the pandemic prevention plan.
For the earthquake-hit regions in Yunnan and Qinghai, the Ministry of Education has guided them to launch an emergency plan for the exam. Currently, students in the regions are preparing for the exam and the local government is strengthening the guarantee of supplies, rescue preparations and joint duties to ensure the successful organization of the exam.
To create a convenient examination environment, local departments across China have been instructed to boost service guarantees in public security, travel, boarding and heatstroke prevention.