Recently, local Covid-19 epidemic cases have been reported in multiple cities in Guangdong.Local medical staff and volunteers have been fighting at the forefront of the war against the coronavirus. In Foshan, Guangdong Province, a post-90s young man has created a painting named The Nucleic Acid Test Scenes during the Pandemic to support the efforts and the work has been widely praised by netizens.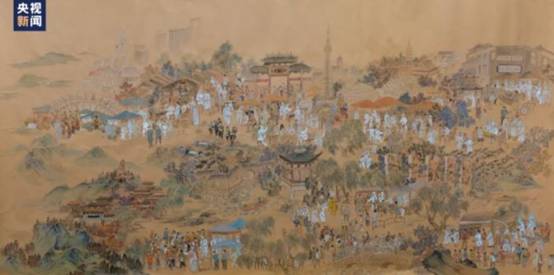 The author of The Nucleic Acid Test Scenes during the Pandemic is Chen Zhijie, a post-90s artist. The overall creation of this work took him five days. The work was created against a background of large-scale nucleic acid testing and has adopted the painting style of the famous antique artwork Along the River during the Qingming Festival. According to Chen Zhijie, there are about 345 people and 15 attractions in the picture.The details include such attractions in Foshan as Xiqiao Mountain, Lingnan pearl stadium and Foshan west station.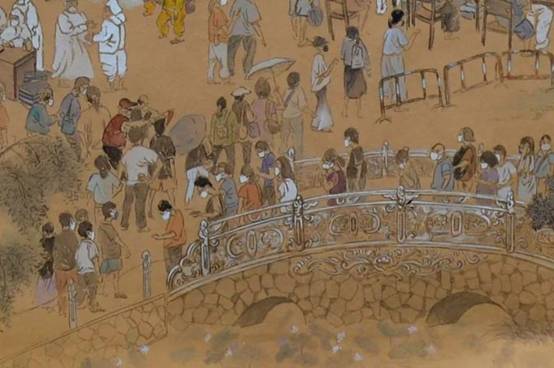 Residents wearing their masks and waiting in line for nucleic acid test.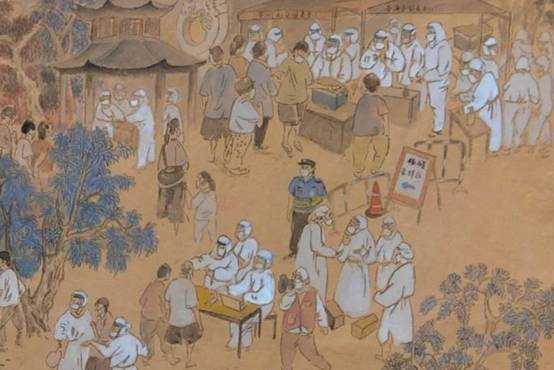 Medical staff in protective clothing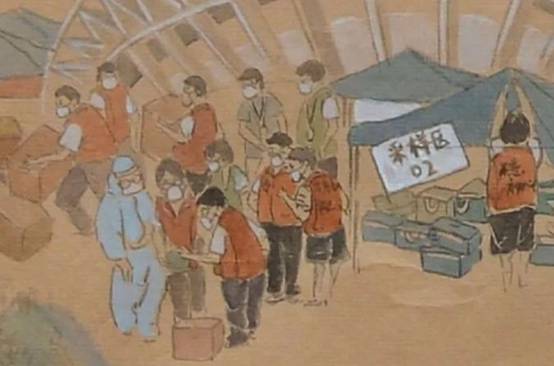 Volunteers in their red vests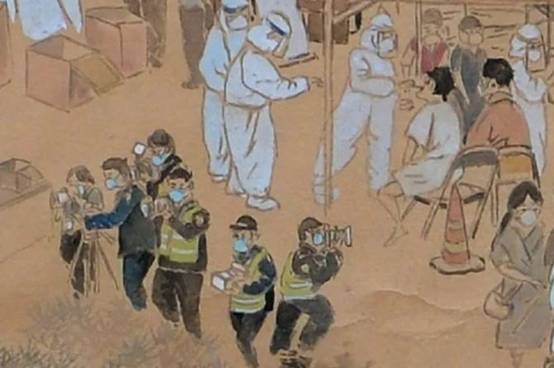 Reporters in their masks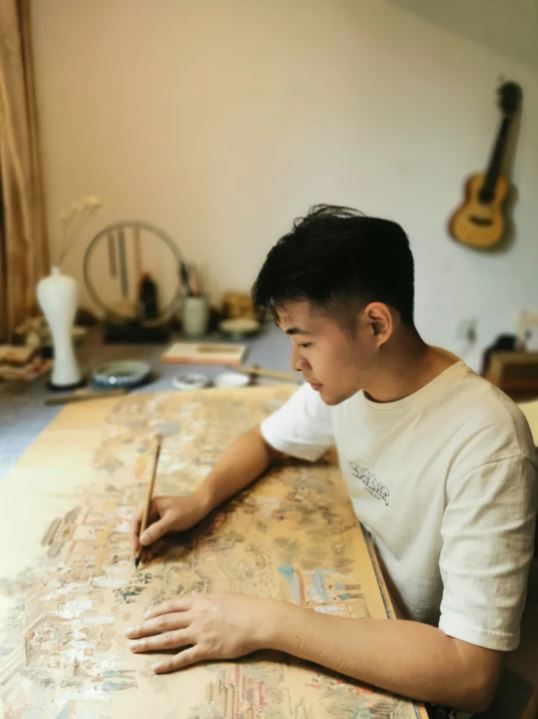 Chen Zhijie said frankly that he was impressed by the scene of medical staff carrying out nucleic acid test overnight and the active cooperation of the public so it suddenly occurred to him that he should record this scene in a picture.
"At that moment, I was not only moved, but also awed by this scene. I just want to make people pay more attention to the prevention and control of the pandemic in a different manner."