During a visit to Shanghai, ambassadors from foreign countries to China experienced the tradition of the Dragon Boat Festival in a community center in Changning District. Under the instruction of some community workers, they learnt to make fragrant sachets in the shape of zongzi (a traditional Chinese food made of glutinous rice stuffed with different fillings and wrapped in reed leaves).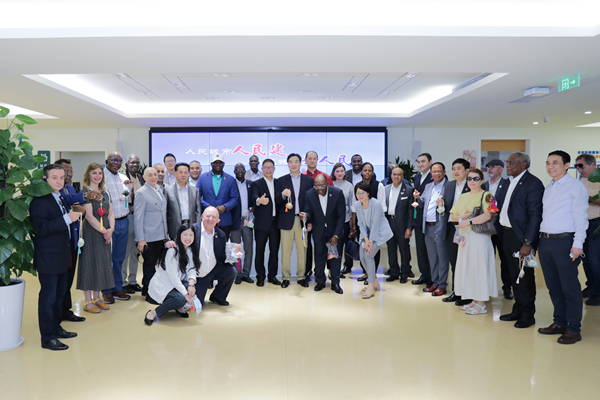 Somalian Ambassador to China Awale Ali Kullane liked the colorful sachet very much and put it on his jacket, noting that it was his first Dragon Boat Festival experience over the past two years of working in China. He told Eastday.com that he would try zongzi during the festival.
After learning that there were Chinese herbal medicines in the sachet, Félix Ramón Plasencia González, Venezuelan Ambassador to China, smiled. "I understand this is part of Chinese medicine. I like it. I use it myself." He pointed at one of his ears, which had an acupuncture plaster on it. "Traditional culture is a pillar in Chinese society, and you should continue to pass it on," he added.