"You look amazing!" Shilpa Goel's friends cheered for her when she wore a piece of Chinese fabric made with gold and silver threads as an Indian sari. Standing on the stage, Shilpa twirled like a model. After an afternoon's experience of traditional culture, she said she liked this part the most.
On the afternoon of Saturday, June 10, ten Indian ladies from the Indian Association (IA) Shanghai toured around the Being Art Museum in Pudong New District and enjoyed a special cultural experience.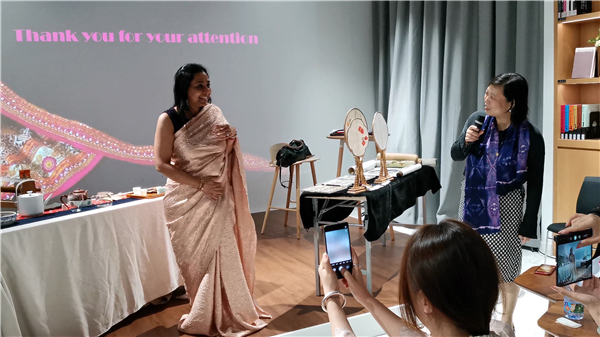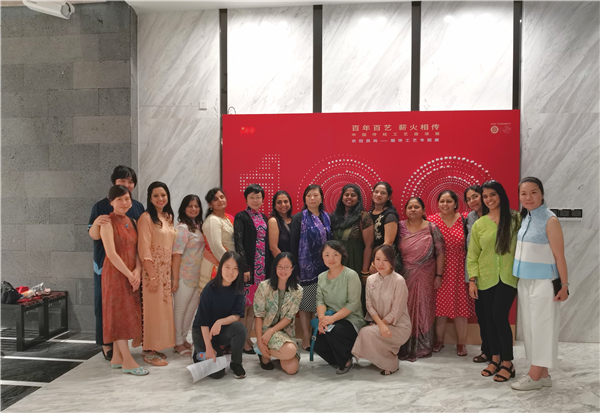 It was the second of a series of activities for expats in town, organized by the Shanghai People's Association for Friendship with Foreign Countries (SPAFFC) and the Shanghai Intangible Cultural Heritage Protection Center.
Accompanied by Madam Jing Ying (vice president of SPAFFC) and Ms. Yang Hui (vice president of Shanghai New Social Strata Association), the Indian ladies paid a visit to the "Clothes for the People" Special Exhibition of Costumes in China while guided by Ms. Lin Wei, curator of the Museum. The colorful and varied traditional costumes of Chinese ethnic minorities left the curious audience with a deep impression. They were interested in everything, from the 12-zodiac-themed Qingyang sachets (a time-honored cultural craft in Northwest China's Gansu province) and the marriage-themed embroidered piece.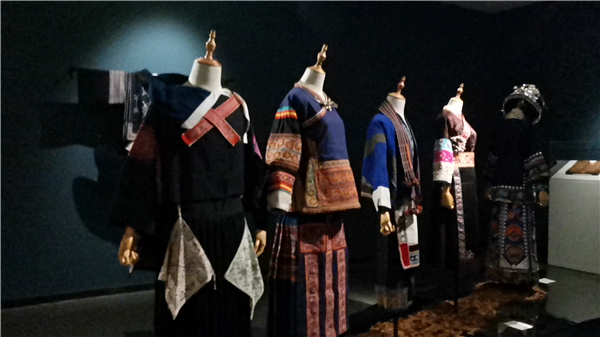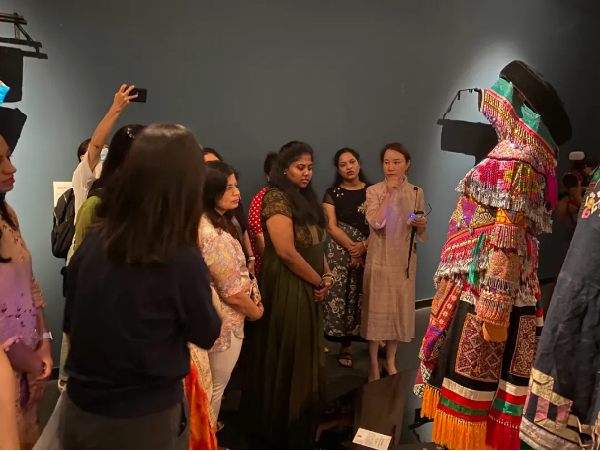 They also asked questions about the horsetail embroidery crafted by Shui people in Guizhou, the bark cloth by Li people in Hainan and the Hundred Bird Costume by Miao people in Guizhou, and looked forward to seeing them next time when they travel to those places.
In addition, they visited a special area displaying the works of women in remote areas, combining ancient weaving and clothing techniques with modern ideas. With the help of the China Women's Development Foundation (CWDF), those women can make money on their own or start up their own businesses without leaving their hometowns. Under "The Genius Mom" program, the intangible cultural sources can be turned into industrial advantages, thus lifting the people out of poverty.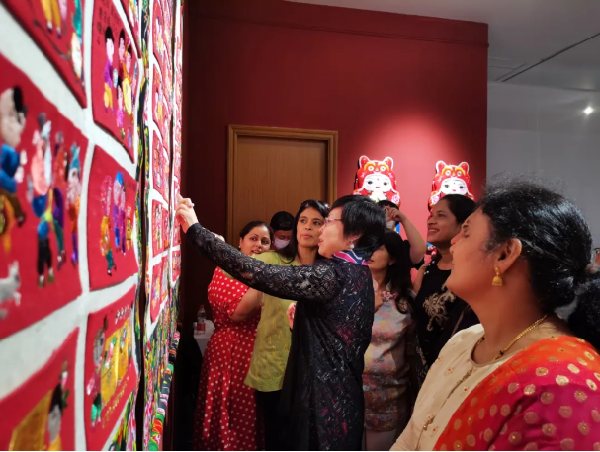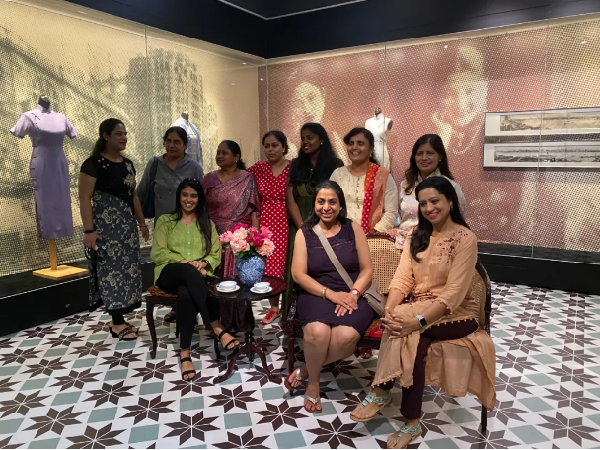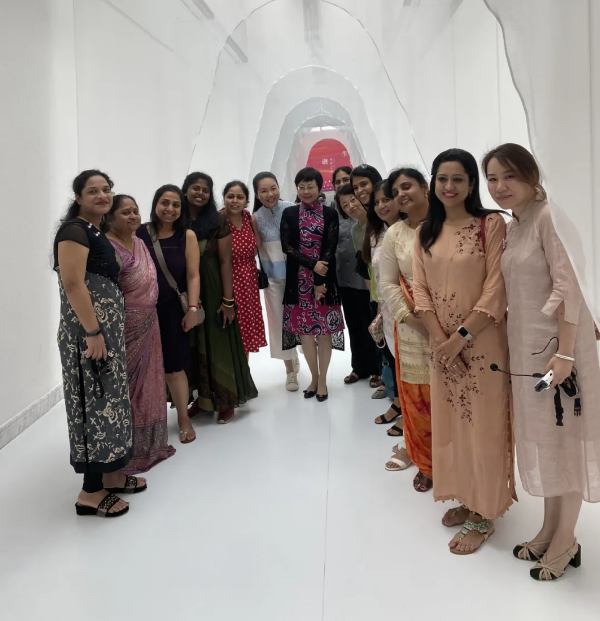 Afterwards, the Indian ladies listened to a lecture on Chinese silk tapestry given by Linda, art curator and deputy secretary general of the Shanghai Weaving and Embroidery Professional Committee. While reviewing the evolutionary history of the Indian sari and Japanese kimono, they could bring their own understanding of silk brocade and silk tapestry, while appreciating different silk tapestry artworks made by Chinese artists.
As Madame Jing Ying said, both China and India have splendid civilizations. Intangible cultural heritage is the art of life and a bridge for cross-cultural communication. Through intangible cultural heritage experience and exchanges, we can appreciate the charm of different cultures. Ms. Ritika Singh Kumar, general secretary of IA Shanghai, thanked the organizers for holding the event, saying that she and her friends gained a lot of new information and they looked forward to more events."You have a whole lot of ladies here to enlighten you. All of us here, I think, wear sari, are into sari, and have an understanding of silk," said Ritika to Linda.
"Whether in India, Japan or China, silk is a high-level art. With silk and clothing art as the link and medium, we can communicate across cultures and borders so that foreign friends will hopefully feel the beauty of Chinese intangible cultural heritage," commented Linda.
(Some photos provided by the Bing Art Museum)