Shanghai recorded more than 76 billion yuan in holiday consumption, said the municipal commission of commerce.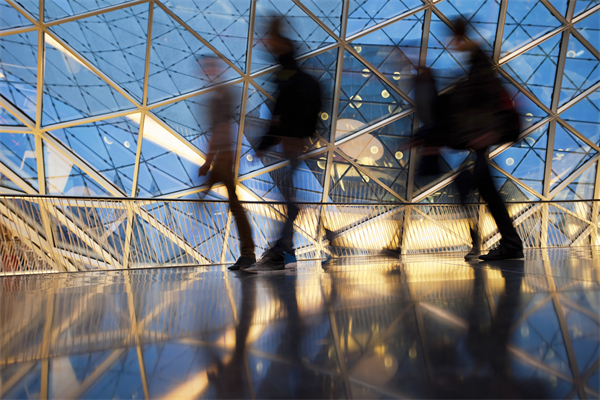 From October 1st to 7th, the city's total online and offline consumption reached more than 76.58 billion yuan, an increase of 16.0% over the same period in 2020 and 12.8% greater than 2019. Offline consumption amounted to 51.10 billion yuan, representing a year-on-year increase of 23.4%. The total passenger flow in the monitored 36 business districts was over 6.37 million, and the amount of online consumption was 25.49 billion yuan, an increase of 3.5% over the same period of 2020.
During the weeklong holiday, the top 3 sectors which saw the largest increase in revenue were convenience stores, cereal and oil food stores, and jewelry stores, while the top 3 business circles were: West Nanjing Rd, East Nanjing Rd, and Lujiazui.
Consumption by visitors reached 12.77 billion yuan, a year-on-year increase of 10.1%, and accounted for around 25.0% of the city's total offline consumption. Consumption by visitors in the Yangtze River Delta region accounted for a relatively high proportion. The highest number of consumers were from Jiangsu, Zhejiang, and Anhui provinces, recording 2.67 million, 1.21 million, and 1.052 million people respectively.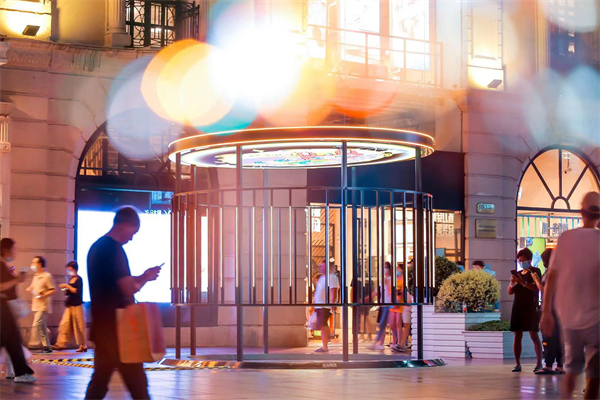 Shanghai is where traditional culture and fashion trends blend, and it sets the trends of new models and formats of consumption. During the holiday, new consumption landmarks such as the Hall of the Sun in Ruihong Tiandi and Qiantan Taikoo Li were crowded with visitors, with an average daily passenger flow reaching 200,000 and 160,000 respectively. The world's largest Sam's Club flagship store in Waigaoqiao saw an average daily passenger flow of more than 35,000 from October 1st to 7th and its sales increased by 38.6% from the week before the holiday.
Commercial complexes and companies have organized various marketing activities based on their own characteristics. As the iconic place of "first products", the Shanghai International Financial Center greeted one million visitors over the National Day holiday, with a 20% year-on-year increase in its sales revenue. The first Shanghai Contemporary Art Fair held at the Hall of the Sun in Ruihong Tiandi also attracted visitors to view its collection of 100 pieces of art.
(Photos/whb.cn)