Through a literal hole in the wall, the staff serve customers with their orders via a fake bear paw. In a street in Osaka, Japan, people are now being attracted by the Bear Paw Café which opened not long ago. Some netizens noticed that it looks like Shanghai's hole-in-the-wall café and wonder whether it is the Japanese branch.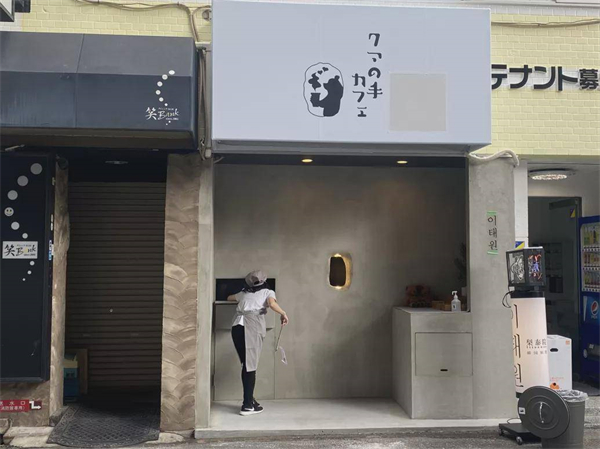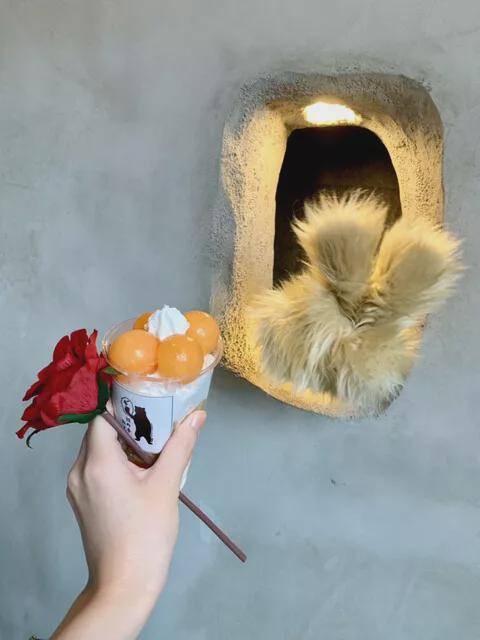 (The Bear Paw Café in Japan)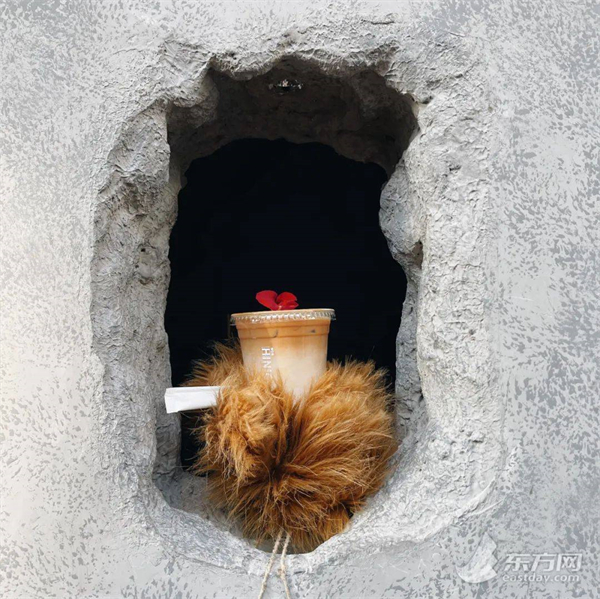 (HINICHIJOU, the hole-in-the-wall café in Shanghai)
A hole in the concrete wall, a hairy bear paw, and a flower as a gift when delivering the order. The Japanese coffee shop has a similar style to the one in Shanghai. "There are similarities between our appearances and styles. That is to pay tribute to HINICHIJOU (the name of the Shanghai coffee store)," said the owner of the café. "As we might have overdone it, we made some introspection."
The Japanese coffee shop provides job opportunities for people suffering from social phobia. It is reported that the main body of operation of the store is a training school for psychologists and consultants. On the other hand, HINICHIJOU aims to help disabled people.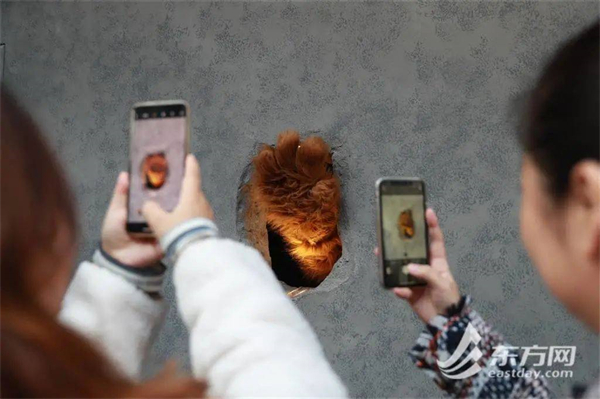 (Coffee in HINICHIJOU is made by disabled people.)
So can the Bear Paw Café be counted as a copy of Shanghai's HINICHIJOU? According to Chen Shaoling, associate professor at the School of Intellectual Property, East China University of Political Science and Law, the "bear paw" in Shanghai does not own originality, and the Japanese version does no harm to the society. "This is a useful learning from each other, which is a good thing similar to cultural exchanges," said Chen.