Shanghai Animation Film Studio purchased by Disney? Well, no.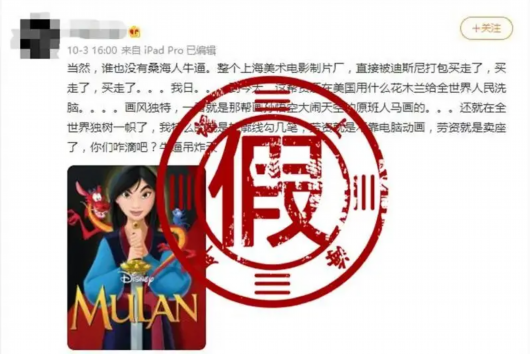 Has Shanghai Animation Film Studio really been purchased by Disney? A post on Chinese twitter-like Weibo said the old animation studio in China was bought by the American entertainment group. But the rumor turned out to be fake news.
The message was posted on October 3, claiming that Disney's work "Mulan" (1998) was produced by the original creator team of "The Monkey King" (1961, also known as Havoc in Heaven).
As a matter of fact, what the poster said was totally incorrect. "Mulan" (1998) was not created by Shanghai Animation Film Studio. It was an animated film with a mix of 2D and CG, co-directed by Tony Bancroft and Barry Cook and produced by Walt Disney Feature Animation. "The Monkey King" was a Chinese animated feature film created between 1961 and 1964 and directed by Wan Laiming.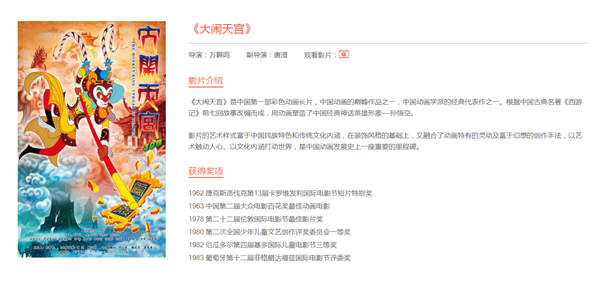 As the largest art film producer in China, Shanghai Animation Film Studio is 100% owned by the Shanghai Film Group, while the latter is fully state-owned.