A group of senior citizens recorded a music video to celebrate the Double Ninth Festival (also known as Senior's Day). In the beautiful sunshine, they play with a Border Collie on the grass and enjoy camping outside. The music video is energetic and healing.
The average age of the dancing elderly people is 91 years old. Even if they need a wheelchair, they are 100% enjoying the dance.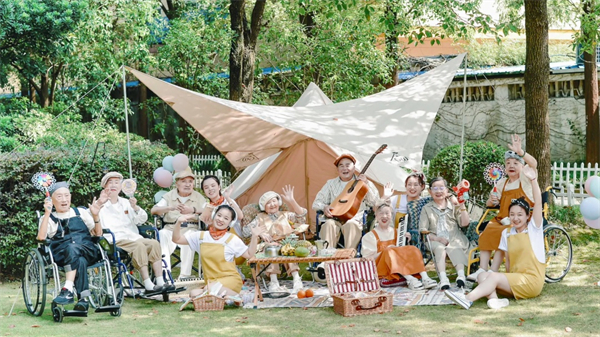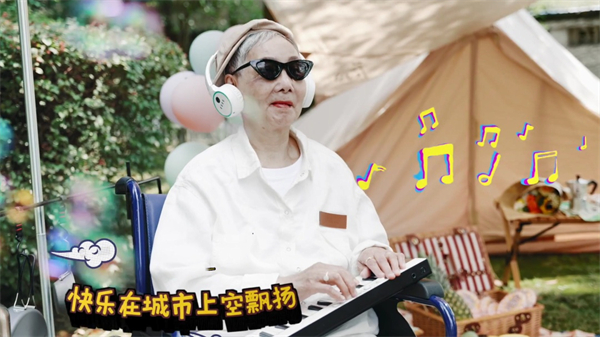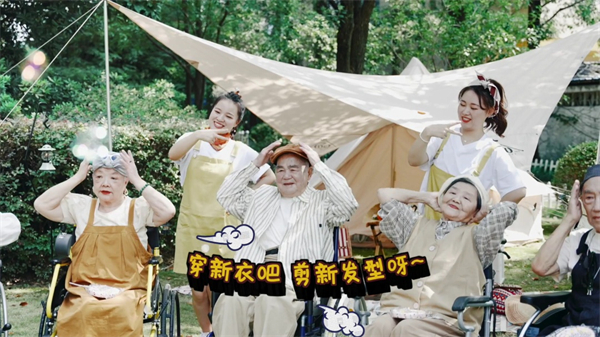 The dancers are residents of the Social Welfare Institute of Shanghai's Yangpu District. "People think that life in a wheelchair means the loss of vitality. But we want to break the stereotype," said Huang Rongyan, vice director of the social welfare institute. She said the power of music is very effective in healing. For old people with cognitive impairment, dementia and disability, music can evoke their beautiful memories.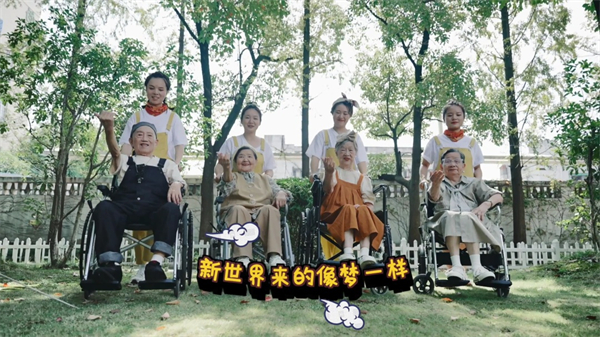 (Video by Xiong Fangyu, Ding Yihan)