The oldest citizen in Shanghai is a 114-year-old lady named Xu Suzhen, according to the centenarian list released by the city's civil affairs bureau.
The list was unveiled on October 14, the Double Ninth Festival. Since 2008, the civil affairs bureau has been releasing the city's centenarian list for 14 consecutive years.
As of September 30, 2021, there are 3,418 centenarians in Shanghai, including four couples. The oldest female is Xu Suzhen aged 114 while the oldest male is called Tao Ruisheng aged 111.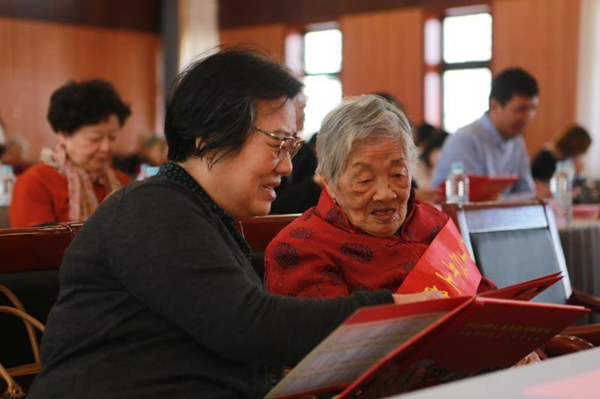 Among the 3,418 centenarians, men accounted for 25% while women accounted for 75%. People aged between 100 and 105 years old accounted for 98%, while those aged 106-110 accounted for 2%. People aged 111 years old and above accounted for 0.1%.
Which district of Shanghai has the most centenarians? It turns out that the numbers of centenarians in Pudong New Area (710), Huangpu District (311), Xuhui District (300), Jing'an District (295), and Hongkou District (252) rank among the top five.
Since 1953, the number of centenarians in Shanghai has increased from 1 to 1,000 until 2011. It took six years for the number to increase from 1,000 to 2,000, and three years from 2,000 to 3,000.