Visitors to the China International Import Expo are seeing the possibilities of a smart future, as many exhibitors are showcasing their technology and services. Icona, an Italian company that specializes in automobile design, has debuted some of its latest products.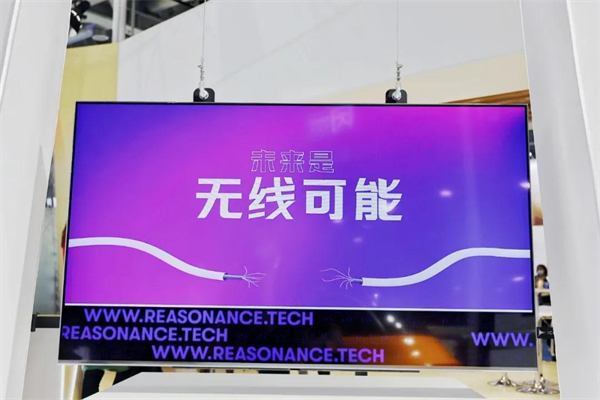 At its booth, people can see that a future without wires is possible. A wireless TV is being charged wirelessly. Looking closer, we found that there is a transmitter system not far away. Within one meter, from transmission to reception, the energy loss of the system is only 10%, thanks to the industry leading technology.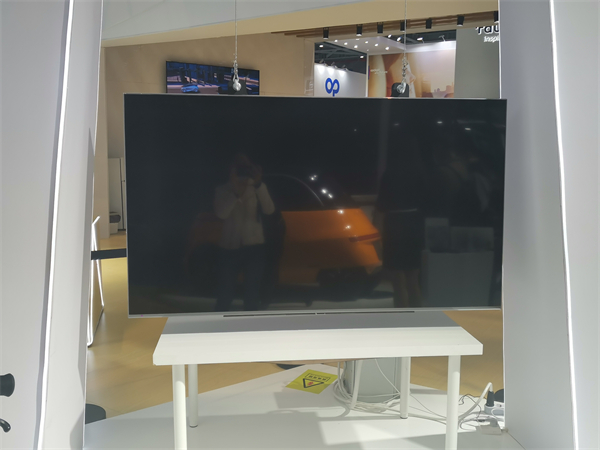 (The transmitter is hidden in the table underneath the TV)
Apart from TVs, the wireless charging of scooters and electric cars has also been realized by Icona. With the help of technology, the future of smart life is full of "wireless possibilities".
Smart shopping is another smart life scenario. The Italian group has also shown the concept of a driverless juice vending machine at the fourth CIIE. It is actually an AI service robot which is not only a vending machine, but also delivers goods to your doorstep. It can either move automatically within a set range, or go to designated locations according to the customers' needs on an APP. There is also a small drone on the top, to analyze the surrounding environment and the flow of people so as to adjust the machine's action modes in time. According to the company, visitors will be able to see the juice vending machine in reality next year.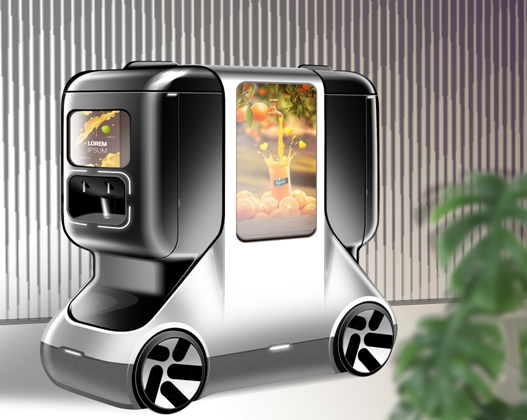 (A concept design of the driverless juice vending machine)
In recent years, Icona, which has been known for its automotive design, is gradually transforming itself into a 360-degree design company for unmanned driving, smart cities, new energy, and other fields. During a video interview with Dr. Teresio Gigi Gaudio, founder and CEO of the design group, as there will soon be more than 70% of the global population living in cities, smart cities and smart mobility are the only solutions to issues like traffic jams and carbon emissions, making these a frontier direction for design companies to pay attention to.