Zhang Wenhong: Citizens should get tested at the first sign of any COVID-19 symptoms after travelling or gathering
Shanghai reported three newly confirmed local cases of COVID-19 on Nov. 25, announced a municipal government press conference.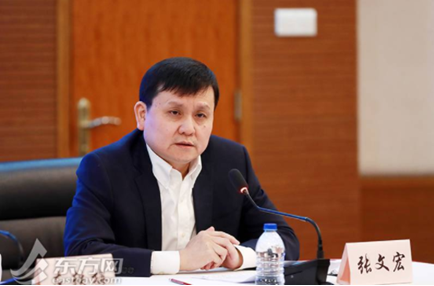 At the press conference, Zhang Wenhong, head of the Center for Infectious Disease at Huashan Hospital of Fudan University, said that timely detection is very helpful to improve the efficiency of epidemic prevention and control in the autumn and winter.
He suggests that people should go to the fever clinic for nucleic acid testing as soon as possible if they have any COVID-19 symptoms after traveling or gathering.
In addition, people should maintain their good hygiene habits, including wearing masks, washing hands frequently and should not forget to ensure they are fully vaccinated with the COVID-19 vaccine in autumn and winter.