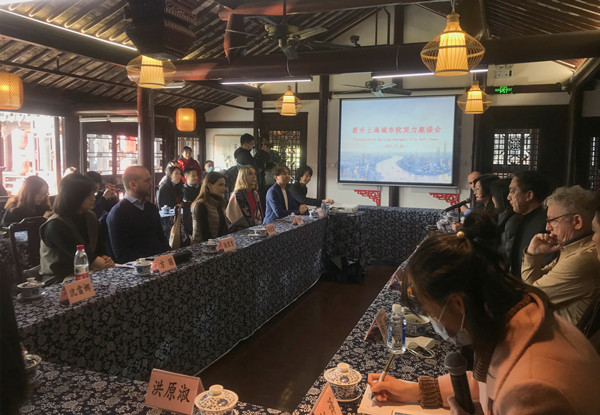 "What attracts me most in Shanghai is the rich museum resources. Shanghai also has done a good job in museum digitization and culture preservation," said Back Istvan, CEO of Back & Rosta (Shanghai) in the symposium on the theme of raising the soft power of Shanghai held recently.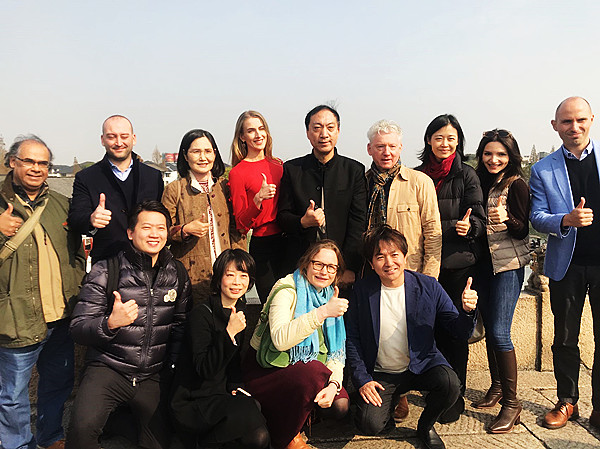 A group photo of the participating expats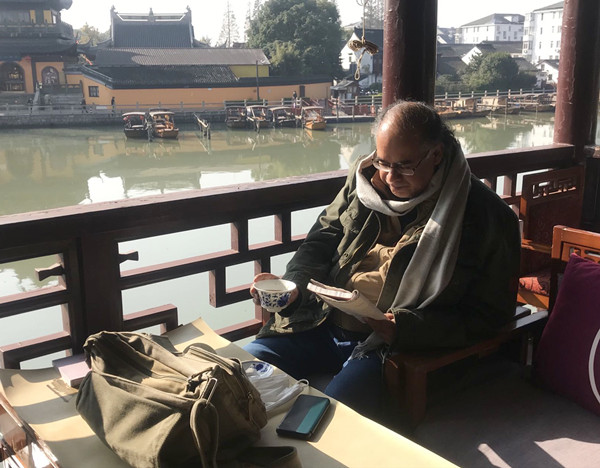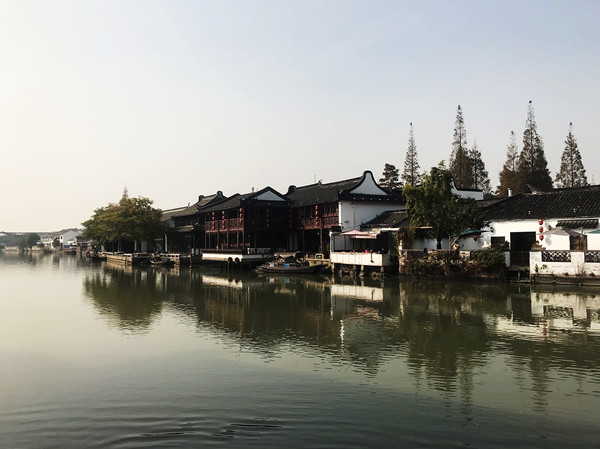 Back Istvan was among the many expats who visited Zhujiajiao Ancient Town and Jinze Ancient Town in Qingpu District to experience the achievements of the Demonstration Zone of Green and Integrated Ecological Development of the Yangtze River Delta. Foreign friends like Istvan are all happy to provide suggestions for raising the soft power of Shanghai and offer their solutions combined with their personal experiences.
"We deeply felt the excellent government services and good business environment in Shanghai. Each time the relevant government departments asks us whether we need support and how to improve their services", said Zhao Jiamian from YKK (China) Investment.
What Malaysian Gordon Boo Kuo Tuan, chief of SinoUnited Health's chiropractic department, likes most is Shanghai's effort in making a 15-minute community life circle.
"China has done a very good job in the combination of TCM and western medicine. This is very special because foreign friends can better accept such kind of medicine compared with the purely TCM approach in this way," added Wonsook Hong, a gastroenterologist from South Korea.
Adachi Ken, a Japanese working in the tourism industry, said that the tourism industry in Shanghai today has not only improved its physical facilities, but also its hospitality and service level compared with the first time he came to Shanghai in 2002. He was also impressed by Kezhi Garden in Zhujiajiao Ancient Town when he visited the first time."I have never seen such a beautiful and special Jiangnan classical garden here. The city's 'treasures' are endless and worth savoring," said Adachi Ken.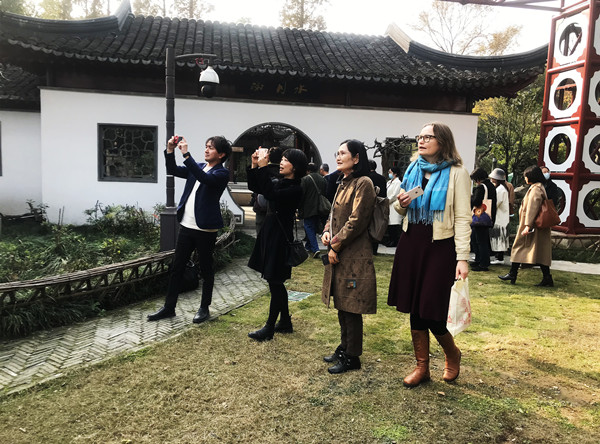 Foreign friends visit Kezhi Garden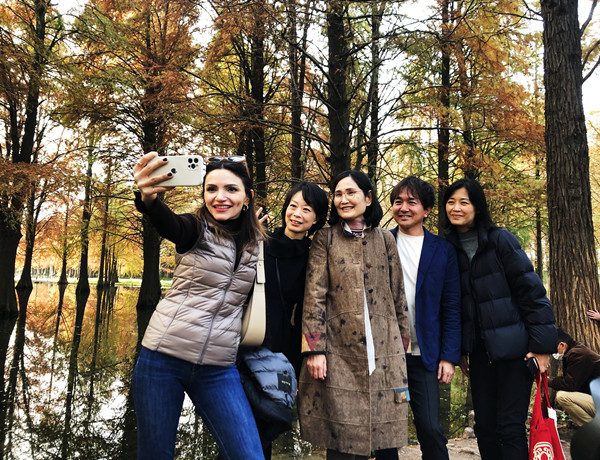 Water forest in Qingxi Countryside Park
Telling Shanghai's story to the world in a good way has been inextricably linked with raising the city's soft power.
Back Istvan said that even under the influence of the pandemic upon the global exchange of people, citizens can see not only domestic exhibitions, but also many wonderful international exhibitions in Shanghai."What Shanghai needs to do more is to take the lead in expanding the cultural exhibition projects to tell China's story to the rest of the world, displaying the development of China (Shanghai) and the happiness and changes brought to people in the past few decades," he added.
As a documentary filmmaker, Malcolm Clarke, a two-time Oscar winner for Best Documentary Short, has been a resident in China, witnessing the development and changes in this country. He decided to use his lens to tell real Chinese stories with a human focus, which are rarely mentioned in the Western news narrative."Shanghai is one of the most remarkable city which has a soul. I want to focus my lens not only on Shanghai's old buildings, but also on the people who preserve them and make old buildings vibrant and alive. The city's greatest soft power is the people who work and live in the city," he said.

Lena Scheen, assistant professor of Global China Studies at New York University Shanghai also pointed out that some overseas media reports on China are biased and even ignore the facts."As an expat who lives in Shanghai, it is my responsibility to tell the truth," she said.