Dr. Kosuke Fujita, a Shanghai son-in-law promoting TCM
(Editor's note: 2021 is about to pass. Eastday.com will tell the story of five people in Shanghai, who epitomise the city's transformation and its future. In the fifth article, we sat down with Dr. Kosuke Fujita, a Shanghai son-in-law who has been in China for 25 years.)
With the New Year around the corner, Dr. Kosuke Fujita is ready to usher in his 26th year in Shanghai. Coming from Nara, Japan, he is now a Shanghai son-in-law and sees Shanghai as his second home. As a TCM clinician, he is aiming to promote TCM to the world.
In 2021, he published his book "TCM Regimen Recommendation", a complete introduction to a TCM regimen which contains his experience and observations over the past 20 and more years. The book was written in Japanese and, as far as he is concerned, the feedback in Japan has been quite good.
Kosuke Fujita is the first Japanese in Shanghai with a doctoral degree in TCM.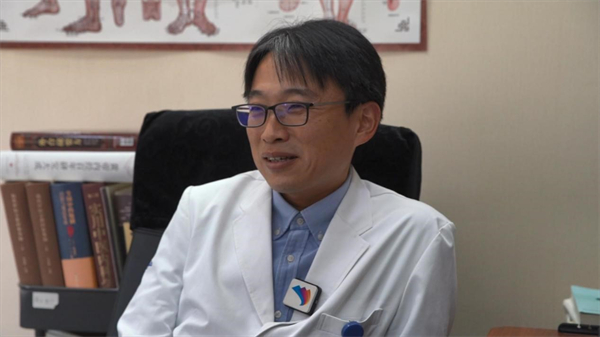 From Japan to China: a journey to TCM
Kosuke Fujita's life in Shanghai started with TCM, as it helped treat his grandpa's lung cancer. With a strong interest in the "magic" medicine, he decided to come to Shanghai alone in 1996.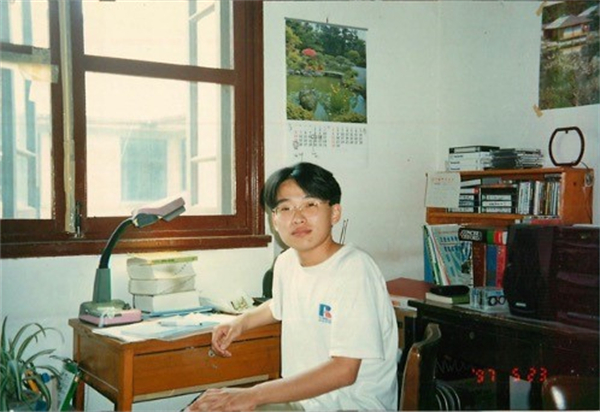 (Kosuke Fujita lived in the guesthouse of Shanghai Normal University in 1997.)
After learning Chinese for a year at Shanghai Normal University, he was admitted to the Shanghai University of Traditional Chinese Medicine. He was the only Japanese in the class at that time, and so dedicated himself to studying hard. 11 years later, he finally got a doctoral degree and became a clinician.
After that, Fujita decided to stay in China instead of returning to Japan. As he noted, the living conditions in Shanghai were getting better and better, with steadily improving medical facilities and improved health awareness. He believed it was best to stay.
Building a bridge for TCM globalization
Due to COVID-19, Fujita has not been to his hometown in Japan for two years. This year, he received shots of Chinese vaccines at the earliest time, and is currently waiting for a third booster shot. As an expat in Shanghai, Fujita feels he is treated the same as Chinese people here. He said, "There're many foreigners in our residential area, so the publicity of vaccination is delivered in different languages, including Chinese, English, Japanese and Korean. Many expats got their shots. It is very convenient."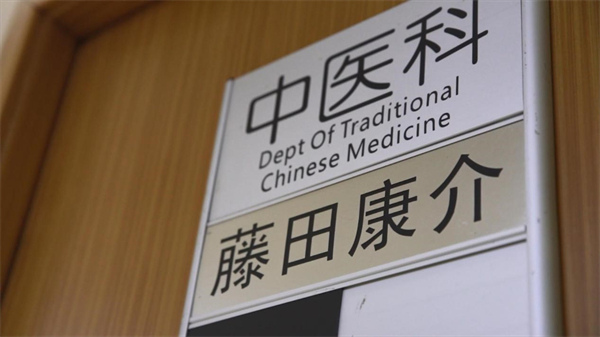 Looking at the global epidemic situation in recent years, Kosuke Fujita is impressed by China's epidemic prevention and control measures. "Thumbs up for China attaching great importance to the prevention and control and its effective measures," he added. In his spare time after work, he is preparing for his new book on how Shanghai has stuck with the "dynamic zero-case" policy. He would like to introduce to his readers how China has coped with the epidemic and what TCM can do in treating novel coronavirus. As vice president of the Japanese Association of Traditional Chinese Medicine, he hopes to do his bit for promoting TCM overseas.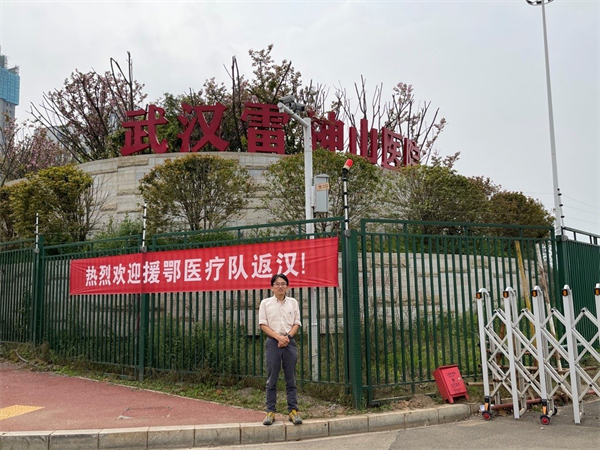 (Kosuke Fujita paid a visit to Wuhan in March 2021.)
2022 marks the 50th anniversary of the normalization of China-Japan diplomatic ties. In this context, the Japanese Association of Traditional Chinese Medicine has planned to hold several activities to bridge the exchanges between China and Japan, and between TCM and Japanese Hanfang medicine.
Having been taking heed of herbal medicine, Fujita has noticed the growth of Chinese herbs is threatened by the worsening ecological environment. "TCM relies on nature. Once the ecological environment is destroyed, there is no way to prescribe Chinese herbs. This is a headache. The impact of ecological protection on Chinese medicine will be a very big issue," he explained, adding that he will continue to actively develop TCM.
Story by Sheng Wanting, Cao Jun, Wang Weiqiu
Translated by Wu Qiong