A noted Italian architect & designer, Aldo Cibic has many friends in his residential area in Shanghai. There, he has a small flat which he designed and renovated by himself.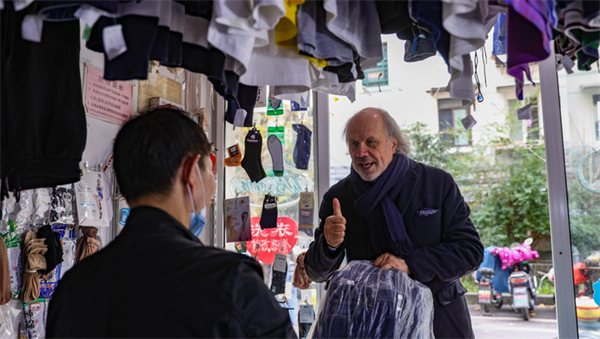 With an area of 34 square meters, the flat is on the second floor of an old apartment building. It took him months to redecorate it, which is now featured with light green walls, and a bright red kitchen and bathroom. The bold color style is typical of the Memphis school of art and design. Some of the decorations were designed on his own while some others were purchased on an e-commerce platform.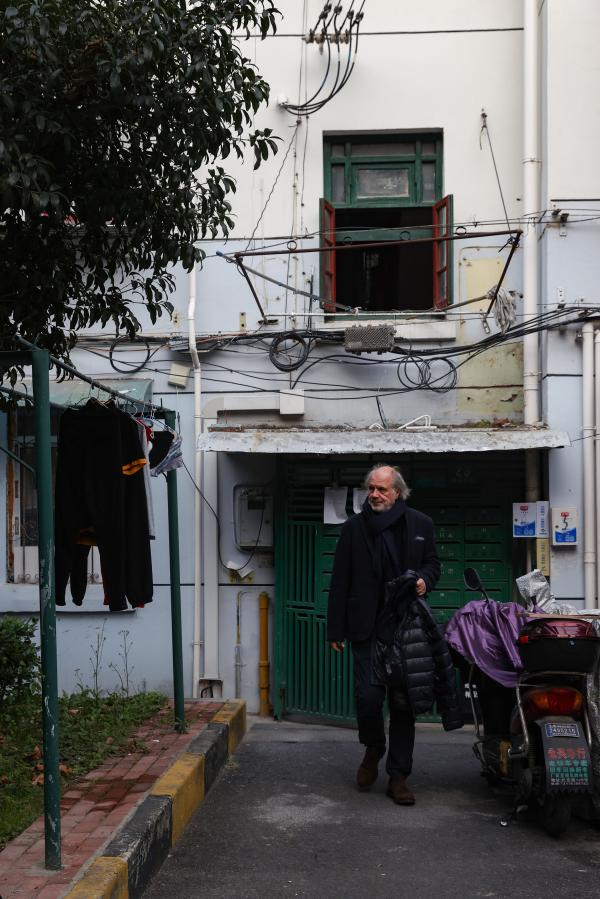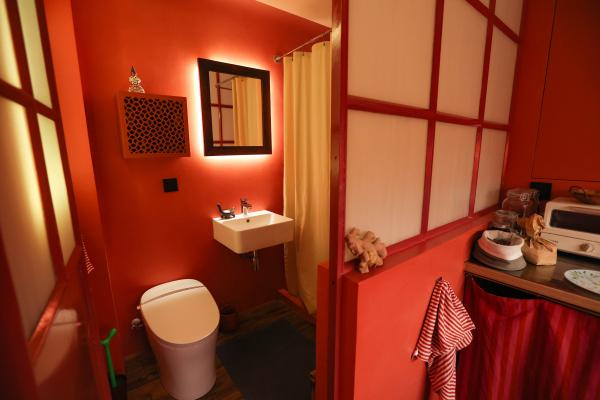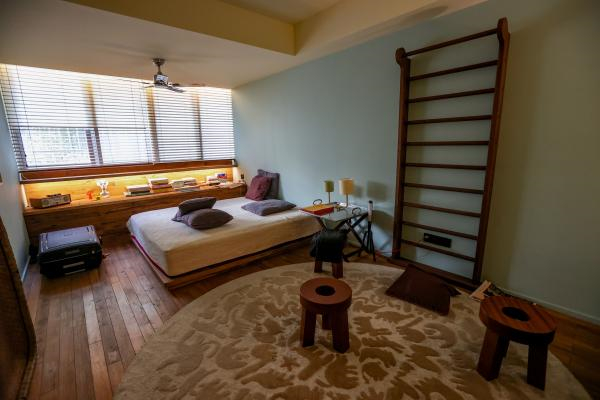 (Photos by Lai Xinlin/Shanghai Observer)
Before moving to Shanghai, Aldo lived in a villa with his family in Veneto in the northeastern part of Italy. In 2018, he came to work in Shanghai and decided to live in the residential area almost at the first sight. Two years later, his dream came true.
He is now a professor at Tongji University. Under his leadership, his students have taken part in many design projects of urban renewal in the local community. As Aldo said, the old community has given him a lot of creative inspiration. "My life here is actually an experiment. It is a source of innovation and my warm home in Shanghai."