"The US should respect international order in space based on international law, take prompt measures to prevent such incidents from recurring, and act responsibly to safeguard the safety of in-orbit astronauts and the safe and steady operation of space facilities," said a spokesperson of China's Ministry of Foreign Affairs (MFA), regarding Starlink satellites' two close encounters with the China Space Station this July and October.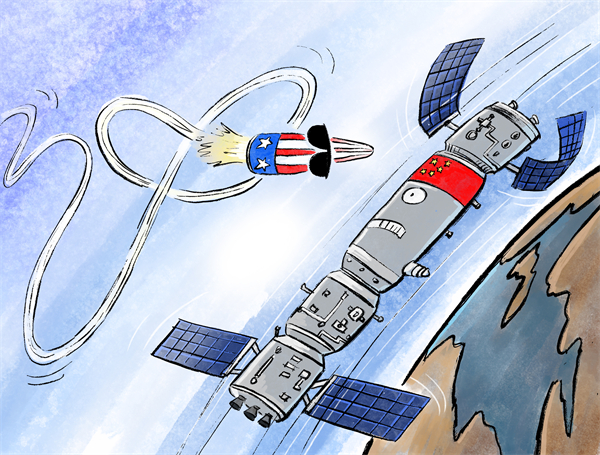 The Starlink satellites were launched by SpaceX. "There are obvious human factors behind the encounters," said Prof. Huang Hai from Beijing University of Aeronautics and Astronautics. Once it collides with an object with a diameter of 10 cm and above, the space station will be destroyed; if the space station collides with a satellite, both may disintegrate, and the safety of astronauts will be seriously threatened.
According to Huang, the implementation of preventive collision avoidance control consumes precious propellant, which may lead to a shorter orbital lifetime.
At a regular press conference held on Dec. 28, MFA spokesperson Zhao Lijian said the US's behavior shows a typical double standard: "The US claims to be a strong advocate of the concept of 'responsible behavior in outer space', but it disregarded its Outer Space Treaty obligations and posed a grave threat to the safety of astronauts."