"Grandpa Xiaomin, time to serve. Table three, please." At noon, an elderly man, accompanied by a young volunteer, was serving the table at a restaurant on Yongjia Road in a historical downtown district in Shanghai. Resembling Carl Fredricksen in the movie "Up", Li Junhu (nicknamed Grandpa Xiaomin) is liked by many people due to his amiable nature and warm smile.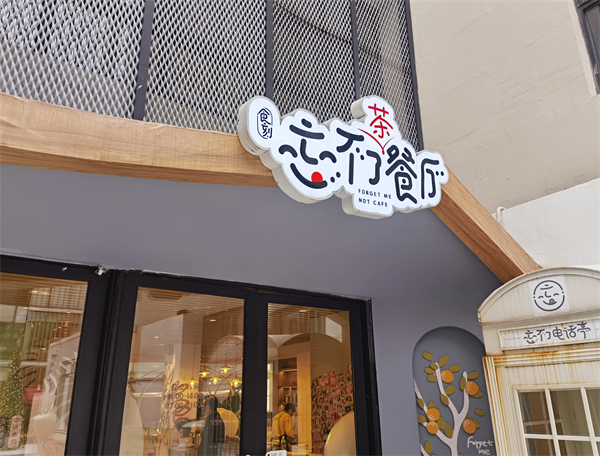 "I came here the day when the restaurant opened. I cannot remember the date due to my poor memory," said Li, who goes to "work" in "Forget Me Not Café" regularly.
On January 2021, a variety show named "Forget Me Not Café" opened its first brick-and-mortar store in Shanghai. Participants of the show are elderly people with cognitive impairments. Some of them are Shanghai residents and have decided to keep "working" here as waiters and waitresses. Li is one of them.
Grandpa Feng, who used to travel a lot before the epidemic began, also joined them. As he said, he is happy to be here as there are people of similar ages and young volunteers to help them.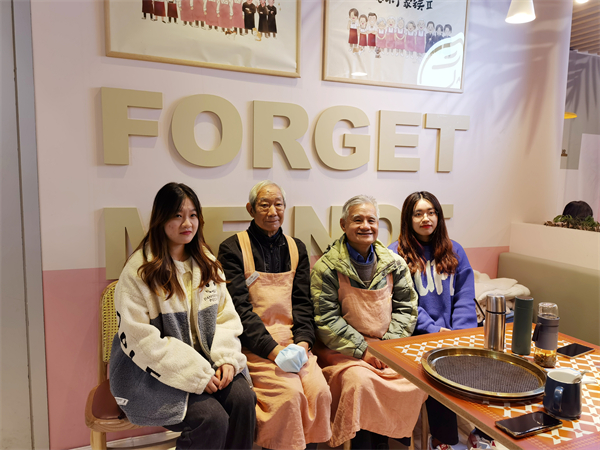 (Guests in the café take a group photo with Li and Feng.)
Both cognitive training and mental healing
For people with cognitive impairments, there seems to be an eraser in their minds. As time goes by, things will be slowly forgotten. Once an old friend of Li came to the café to see him. But it took a long while for Li to recognize the friend.
One example of cognitive impairments is Alzheimer's. With the aging problem becoming more prominent, senile diseases are getting more attention from society. That is why the variety show decided to open a store in reality: it wants to help patients regain the confidence to integrate into society by resorting to non-pharmacological interventions, and help them get rid of social withdrawal.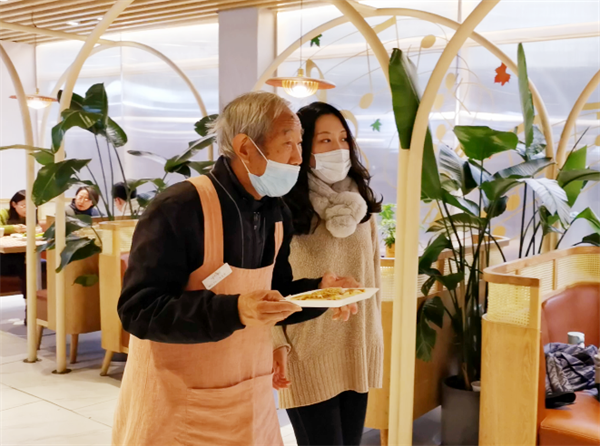 (With the help of a volunteer, Feng serves a table at the café.)
Currently, there are eight elderly "waiters" and "waitresses". Rather than being salaried workers, they are in a charitable program. And rather than inviting more people to experience the "work", the founder of the program wants a more fixed list of participants. "With a fixed work frequency, the elderly people come to work in the café and talk with the guests, which may help them delay their illness," said Yan Jin, a person in charge of the program.
Mr Feng comes to the café each Friday, and each time he is happy to see the young volunteers, who treat the elderly with patience and friendliness. For Feng and others, such kind of healing to their mental health is more important.
Sustainable charity to benefit society
The lovable elderly people in the café are accompanied by a group of young volunteers. Dong, a medical student from Shanghai Jiao Tong University, is one of the volunteers. Each time, she tells the table number and dish names to the elderly waiters or waitresses, just in case they forget. "They have varying degrees of cognitive impairments, but they look the same as normal old people. They just forget things sometimes. I also chat with them. They are very lovely."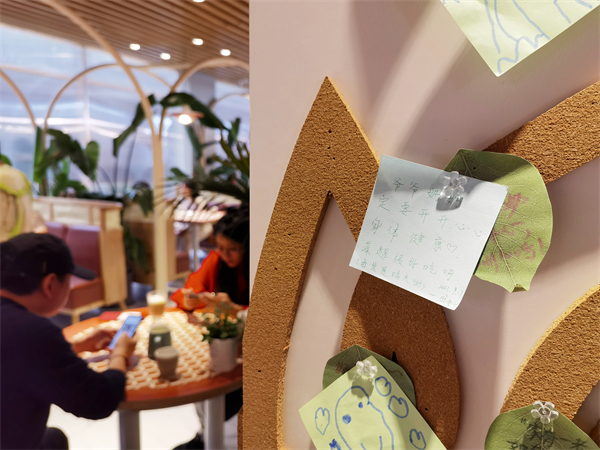 During the non-business hours, the café hosts educational lectures and charity salons on cognitive impairments, to make the charitable program sustainable and keep benefiting society.
Will we see more cafés like this across the country? "We do hope there can be a Forget Me Not Café in each city and that more people will join us," said Yan Jin. "But unlike chain stores or franchise stores, that needs coordination with local charitable organizations and communities. So our priority is exploring a proper model of operation, before considering how to replicate it into more cities."
(Photos & Video by Fan Yicheng/Eastday.com)