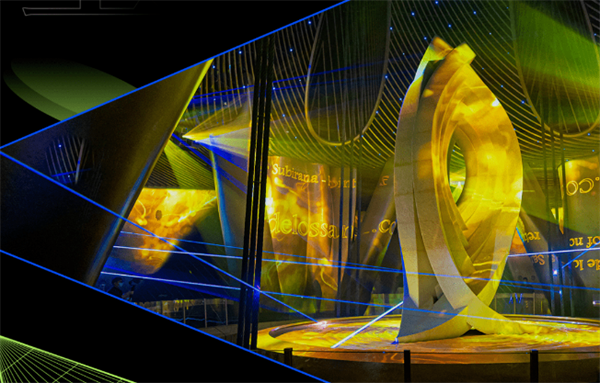 After over one month of preparation, the world's highest art space had its stunning premier on December 31, New Year's Eve.
The art space located on the 126th floor of Shanghai Tower is an interactive space around the tuned mass damper which weighs 1,000 tons. The space features a fantastic immersive auditory experience designed to serenade visitors to Shanghai.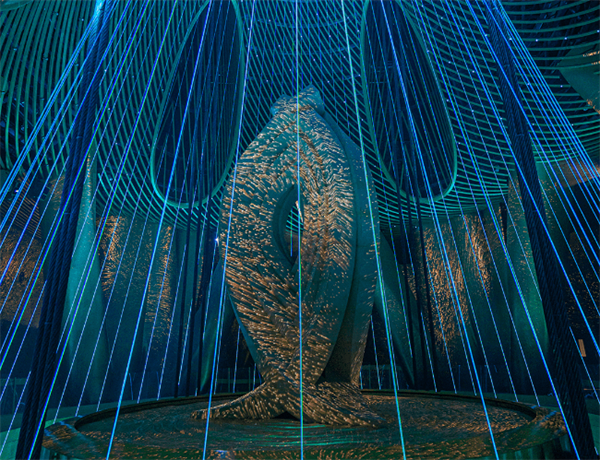 480 point lights are projected to the top of the space, making people feel that they are under a starry night sky. 136 laser transmitters give ever-changing shows. 244 speakers and the dome's ring space create a holographic sound effect, allowing accurate sound positioning. 26 laser projectors and 8 sensors capture the dynamic data of the damper when it sways with the wind. It is a fusion of technology and art, and a real time interaction between people and space, and between people and nature. Each show of the art space is therefore unique.