A solo exhibition opened at a model-themed café in Shanghai.
Named "Le Modele Coffee", the café located at the intersection of Miaopu Rd and Changyi Rd is about ten minutes' walk from Changyi Road Station on metro line 14. It is the first time for it to hold a salon exhibition. Over 40 pieces of miniature artworks made by Zhu Xiaozheng are now on display.
Having been making models for nearly 30 years, Zhu has taken part in the Gunpla Builders World Cup in Japan several times. He likes sci-fi, animation, and military themes, and is good at making models depicting story scenes.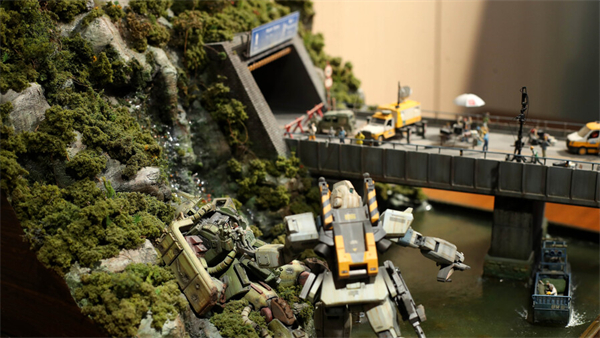 A retired navy soldier, Zhu has won many municipal and national level static model building competitions. Last year, the establishment of the Miniature Art Committee of the Chinese Arts and Crafts Society, has provided more platforms and possibilities for the development of miniature art in China. As the deputy secretary-general of the committee, Zhu is also teaching teenagers how to make miniature models and tell the stories behind many of his works.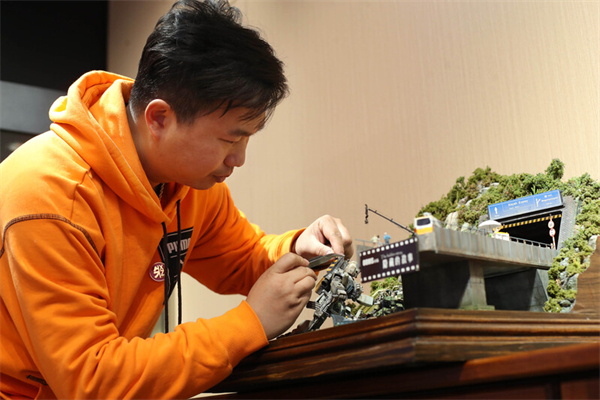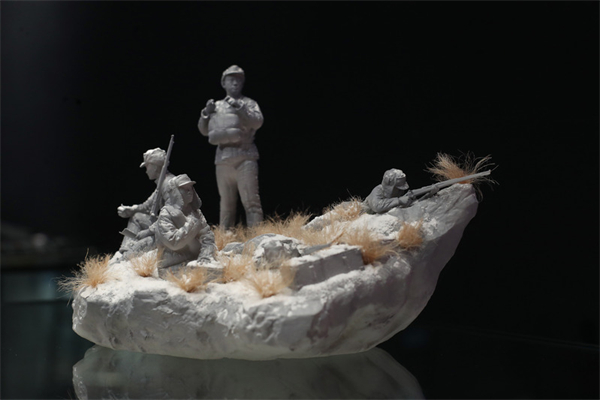 Zhu's solo exhibition will last through March 1 (closed on January 31-February 6).
Photos/Shanghai Observer