(Video by Cao Lei, Liu Hao/Eastday.com)
Today is the Laba Festival. Accordingly, the Shanghai Haichang Ocean Park has prepared some customized Laba treats for the lovable cute animals.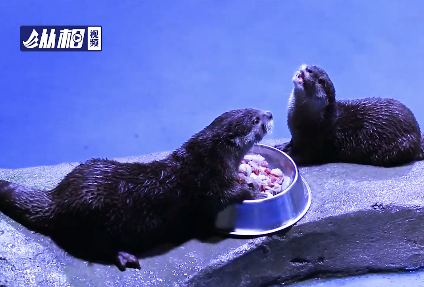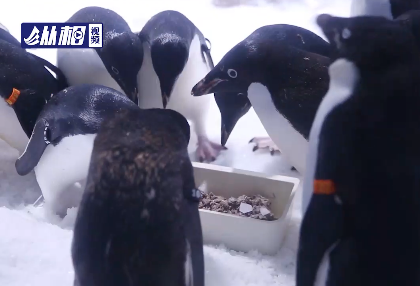 In the ocean animals exhibition area, the otter caretakers have replaced grains with meat in the meal, and cut the shrimp, beef, chicken breast and grass carp into small pieces. Besides rich protein, the meal replenishes body water for the otters.
In the Antarctic Penguin exhibition area next door, caretakers have made a special fish paste Laba porridge with mashed capelins.