The traditional Chinese lunar calendar divides the year into 24 solar terms. Rain Water, the second solar term, starts on February 19 and ends on March 4 this year.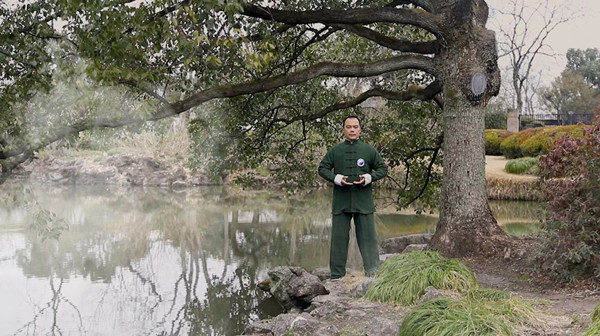 When spring is coming, rainwater gives birth to everything. It signals the rise in temperature and increase in rainfall. People should have more outdoor activities to promote Qi and blood circulation.
It is good to take gentle exercise that does not sweat much.
The exercise of Rain Water stretches Sanjiao meridian sinew of Hand-Shaoyang, which starts from the ring finger and extends to the shoulder and neck, and the side of the head along the outer side of the arm.
When inhaling, place your hands in front of one side of the pelvis and turn your body to the other side, pulling Sanjiao meridian sinew of Hand-Shaoyang. Turn your body back as you exhale.
Repeat several times according to your own conditions.
During this time, do not take off the thick coats too early in order to adjust to the new weather.
(Video: Shanghai Qigong Research Institute)