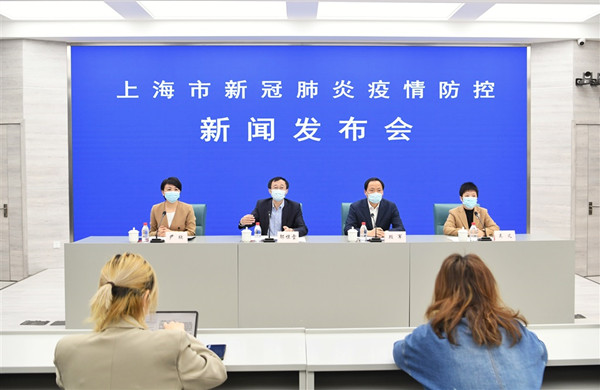 Shanghai reported 50 newly confirmed local COVID-19cases and 3450 new asymptomatic cases at a municipal government press conference on Mar. 28.
From 9:00 on March 28, 2022, No. 9, Jumenhou Road, Dapuqiao Sub-district, Huangpu District, and Lane 760, Lou Tang Road, Jiading Industrial Zone, Jiading District were downgraded from medium-risk areas to low-risk areas.
According to a notice issued by the office of the Shanghai epidemic prevention and control leading group on March 27, Shanghai would conduct a new round of city-wide nucleic acid screening in batches starting from the morning of March 28.
The tests started from 5:00 am on March 28, mainly in two batches with the Huangpu River as the boundary.
Airports, railroads, international passenger and cargo transportation are operating normally.
The first batch would cover the area on the east side of the river, including all of Pudong, Punan and adjacent areas. Testing will be conducted from 5:00 am on Mar. 28 to 5:00 am on Apr. 1.
The second batch of testing, for people in Puxi, the west side of the river, will be carried out from 3:00 am on April 1 to 3:00 am on April 5.
Shanghai has specifically formulated a work plan and emphasized the importance of green channels to meet the emergency medical needs of the citizens, especially pregnant women, patients undergoing hemodialysis, radiotherapy and chemotherapy, and others requiring special treatment, according to the municipal government press conference.