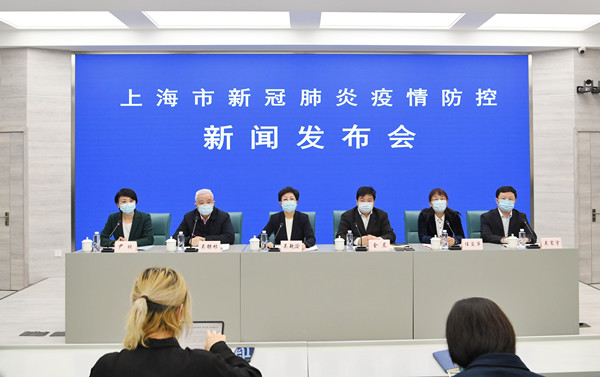 Shanghai reported 326 newly confirmed local COVID-19 cases and 5656 new asymptomatic cases at a municipal government press conference on Mar. 30.
From 9:00 on March 30, 2022, No. 920 Tingyue Road, Huinan Town, Pudong New Area, and the site dormitory of Jianchuan Road Integrated Service Center, Jiangchuan Road Sub-district, Minhang District were downgraded from medium-risk areas to low-risk areas.
Wu Yingen, a tenured professor at Longhua Hospital Affiliated to the Shanghai University of Traditional Chinese Medicine, said that the Chinese medicine Lianhua Qingwen capsule can be used for mild and asymptomatic COVID-19 patients. It was proved by latest experiments that the capsule has a good inhibitory effect on the Omicron variant."But I don't suggest that everyone take it because all medicine has side effects," Wu said at the municipal government press conference.