How a maternity hospital in Shanghai ensures medical services for pregnant women: providing online consultation and outpatient services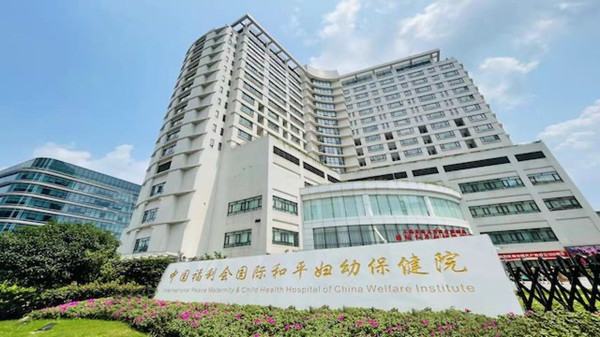 (Photo: Yicai)
"What should I do if I am close to labor, but I have no nucleic acid test result within 48 hours?"
"If a pregnant woman lives in a residential complex under closed-loop management with an obstetric emergency, will the hospital receive her or not?"
The International Peace Maternity & Child Health Hospital of China welfare institute (IPMCH) affiliated to the Medicine College Shanghai Jiaotong University, where Cheng Weiwei works, deals with these situations every day.
Cheng is the director of IPMCH, which is one of the three largest maternity hospitals in Shanghai."After the emergence of the epidemic, the biggest challenges we have faced are how to prevent the epidemic and guarantee medical services for pregnant women," Cheng said.
In order to ensure better medical services for pregnant women, IPMCH has offered various forms of medical services including online consultation and outpatient services.
Shanghai conducted a new round of city-wide nucleic acid screening in batches starting from the morning of March 28. From that day, IPMCH also set up different WeChat groups for pregnant women."Currently, we have opened a total of 36 WeChat groups for pregnant women, in which doctors can answer their questions to alleviate their anxiety in a timely manner. In case of emergency, the hospital will also open an emergency help channel for pregnant women," Cheng said.
Cheng Weiwei feels a little grateful that the hospital's "fifth-generation network + remote maternal and fetal caring system", built in July last year, is now playing a significant role during this current situation of COVID-19 pandemic in Shanghai.
Recently, IPMCH has been able to provide the public medical service of remote fetal heart rate monitoring, allowing doctors to remotely monitor the status of the fetus for pregnant women who are in lockdown to reduce the risk of critical illness for pregnant women and their fetuses.
As the director, Cheng Weiwei has stayed in the hospital and stuck to her post for many weeks.
"This is my duty. There will be some unexpected situations in the hospital at any time due to the pandemic, and the director should be the first one to coordinate and command on the scene, so that they can give greater support to staff members," Cheng said.