Day 10: my 66-year-old mother recovers and returns home!
There was some exciting news for our family - my 66-year-old mom was discharged and returned home!
To my surprise, the great news also made staff members of her residents' committee and her neighbors happy.
My mom told me that when she returned to the community by bus, she found several staff members of the residents' committee waiting at the entrance of the residential complex early in the morning. They even held a simple welcoming ceremony to give my mother a little surprise.
My mom is a retired teacher who has done a lifetime of teaching and she is well aware of the so-called social snobbery and fickleness in human heart. However, the special ceremony at this special time moved her a lot. When she told me about it on the other end of the line, she choked up in her speech.
However, I didn't tell my mother too many details. In addition to the welcoming ceremony, this group of grassroots officials and volunteers also did a lot of things for us, such as disinfecting her home and disposing of the garbage left there.
My mom couldn't hide her excitement when she returned home after a long absence. It is worth mentioning that my mother, who had the lightest symptoms of COVID-19 in my family, is the first to recover, likely due to having received three doses of the vaccine.
At this moment, my family—me, my wife and my daughter—is still in the makeshift hospital at the Shanghai World Expo Exhibition & Convention Center (SWEECC). I saw a lot of elderly patients in the makeshift hospital after coming here. Most of them don't have many symptoms. In fact, these elderly patients here are not as "weak" as you might think.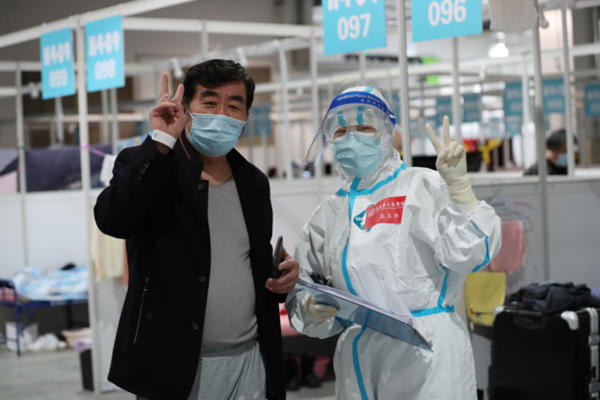 A Shanghai uncle smiles for the camera with a medical worker in the makeshift hospital
The Shanghai uncle pictured above is one of the friends I've made since I was admitted to the makeshift hospital. He asked me to take this photo for him.
He is a typical Shanghai uncle who speaks Shanghai dialect. He is also a faithful reader of my diaries in the makeshift hospital. Although he is still testing positive for COVID-19, it does not seem to affect his mood at all."No problem, I'm not in a hurry! It takes time to get well," he said.
Some elderly patients can optimistically try their best to overcome the difficulties despite there being so many imperfections in the makeshift hospital, such as no bathing facilities, bad conditions in the movable toilets, and insufficient and inadequate flow of interior air.
Therefore, young patients have even less reason to complain. Everyone is a fighter, so just hang in there. Don't you think so?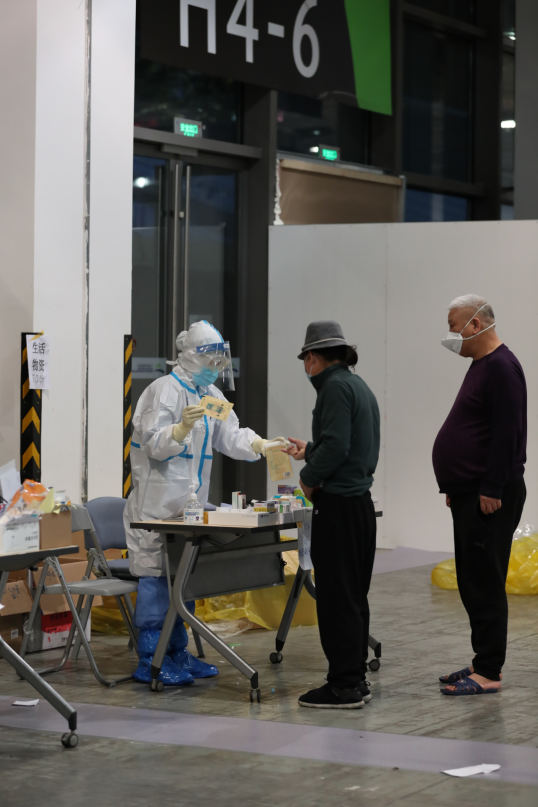 Two middle-aged patients are getting their prescriptions filled at the doctor's workstation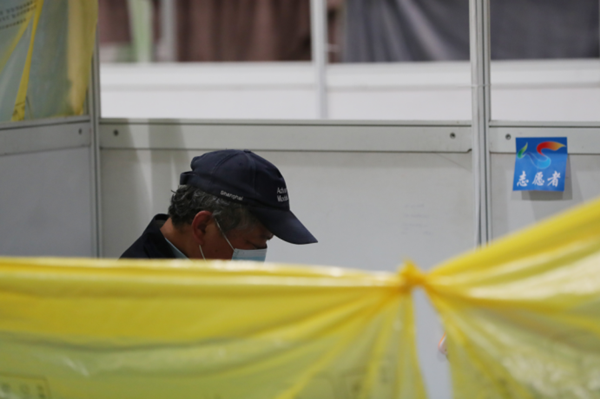 A patient is on his phone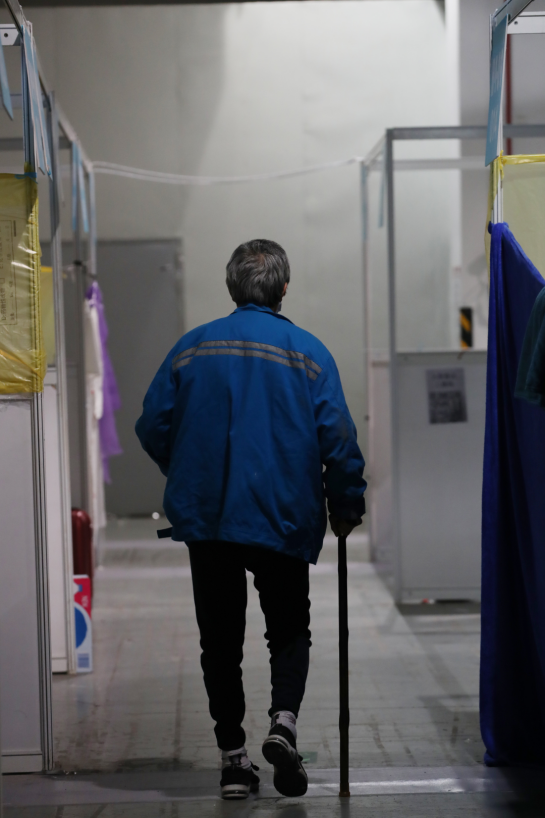 A patient is walking in the makeshift hospital, using a walking stick.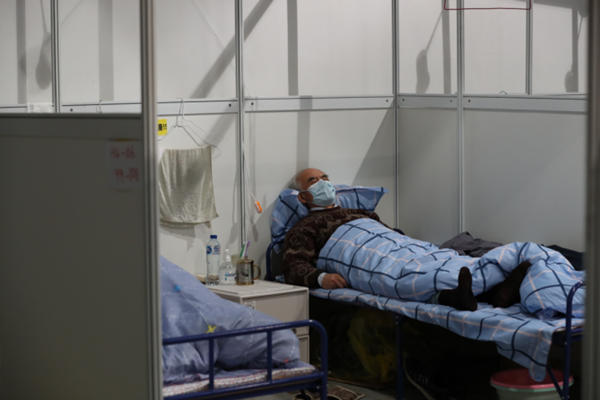 An elderly patient is resting in bed.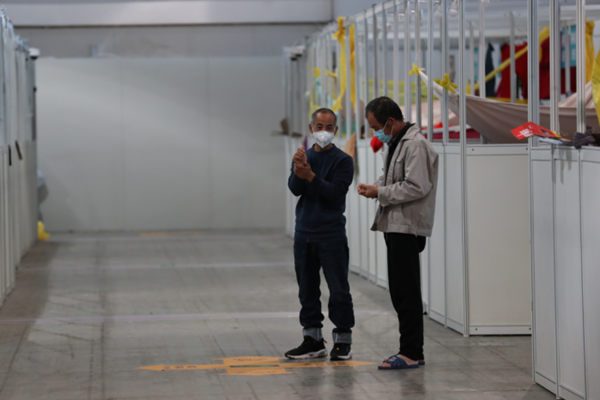 In the corridor of the makeshift hospital, two Shanghai uncles are chatting with each other.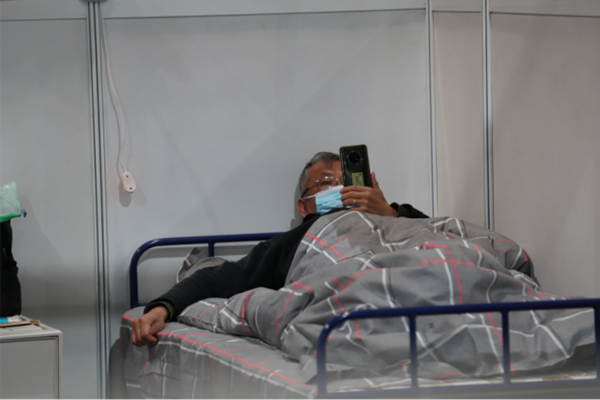 An elderly patient is using his phone on his bed