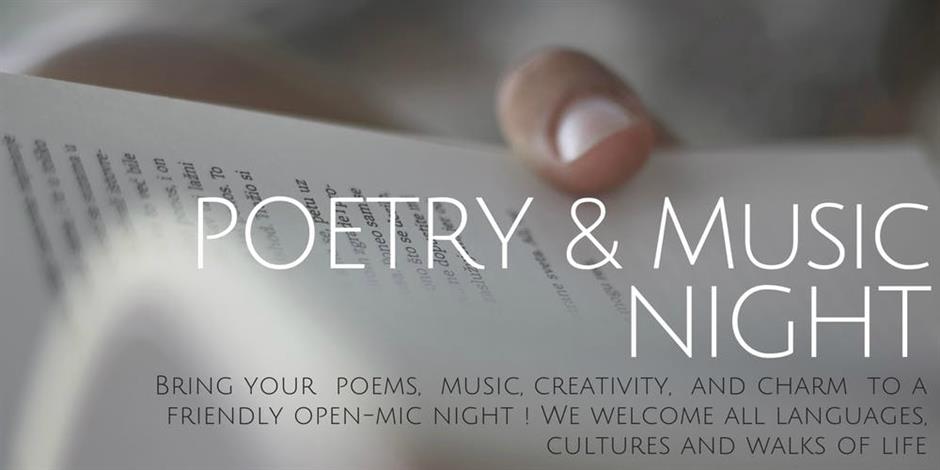 The shipyard-turned 1862 Theater will host some splendid nights of poetry and music from May 10 to 12.
For thousands of years, poetry and music have been intertwined. The two art forms are natural bedfellows.
Poems were often sung in ancient times.
In the three-day gala produced by Wang Yin and the Limelight Studio, audiences will enjoy works by nine poets and an array of musicians.
The opening show will feature poems by Shuntaro Tanikawa, one of the most highly regarded of living Japanese poets. His son Kensaku Tanikawa, a Japanese musician, will attend the show along with the Chinese balladeer Cheng Bi and a local children's choir.
The Iranian-Swedish poet Athena Farrokhzad will present excerpts of her debut collection "Vitsvit," which revolves around the topics of war, migration and racism.
Two Chinese poets Zhai Yongming from Chengdu in Sichuan Province and Aku Wuwu of the Yi ethnic group will read their work.
Speaking the Yi language, Aku Wuwu will be joined by an art group from Liangshan Yi Autonomous Prefecture to perform folk songs.
Other poets include Ales Steger from Slovenia, Alexander Gumz from Germany, Forrest Gander from America and Cuban American Victor Rodriguez Nunez, who will perform with the musicians Jure Tori, Susie Asado, Gooooose and 33EMYBW.
A series of related activities like lectures, flash mobs and a photo exhibition will be held along with poetry installations outside the theater.
Info
Date: May 10-12, 7:30pm
Tickets: 80-1080 yuan
Tel: 5862-1862
Venue: 1862 Theater
Address: 1777 Binjiang Ave, Pudong New Area