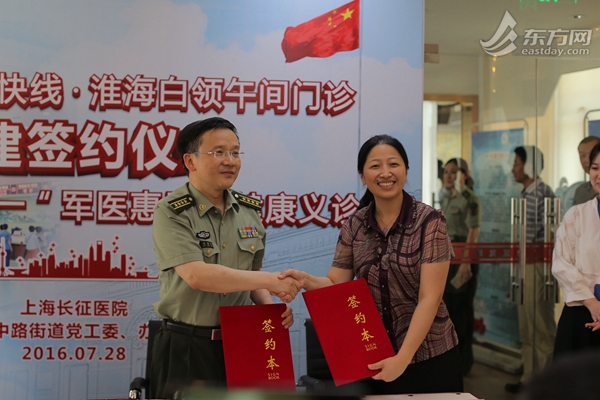 Shanghai, July 28- Difficulty getting medical service and time-consuming formalities were rather serious in large cities these days. Shanghai Changzheng Hospital today signed cooperative agreement with Middle Huaihai Road Subdistrict, Huangpu District, jointly providing midday outpatient service for nearby white-collars.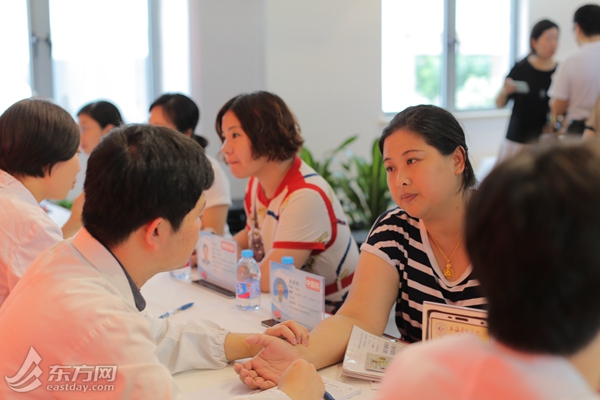 Middle Huaihai Road Subdistrict is the first cooperation partner of Shanghai Changzheng Hospital's Elite Express Program, providing a green channel of out-patient medical treatment for white-collars during 11:00 ~14:00 each Tuesday and Thursday, including one-stop service such as registration, treatment, examination and prescription-making.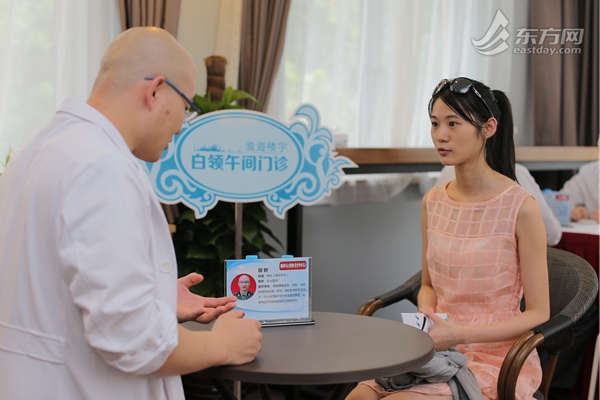 The population of permanent residents in central city is declining with the old district reconstruction, while white-collars are gathering due to more and more office buildings. Middle Huaihai Road Subdistrict, for example, has gathered over 2600 enterprises with more than 70,000 white-collar workers, according to Tang Hong, party committee secretary of the subdistrict.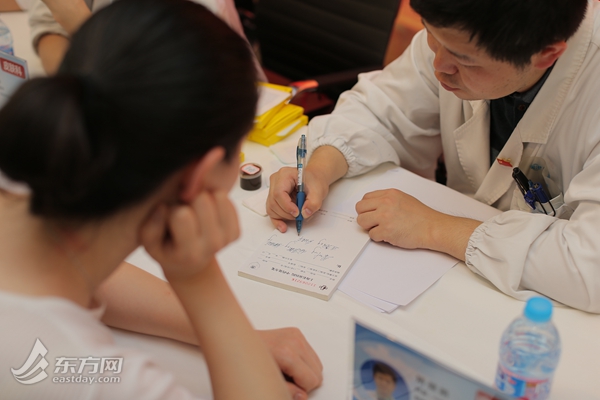 Tang introduced that surveys around white-collars' demand were conducted last year in order to provide better service and found out that nearly 60% of them have strong demand for medical treatment and health care service."

"So we decided to initiate the midday outpatient service for white-collars program," Head of Shanghai Changzheng Hospital Zheng Xingdong told reporter from Eastday.com that the program has attracted numerous nearby white-collars since June and has provided medical service for 223 patients.