The 17th edition of ChinaJoy kicked off on August 2 and over 230,000 visitors packed into the Shanghai New International Exhibition Center over the weekend. This year's event features nearly a hundred E-sports Competitions, along with numerous interactive activities and gaming devices. You can't possibly see them all! Here we will guide you through some of the fascinating activities of the event!
E-sports competitions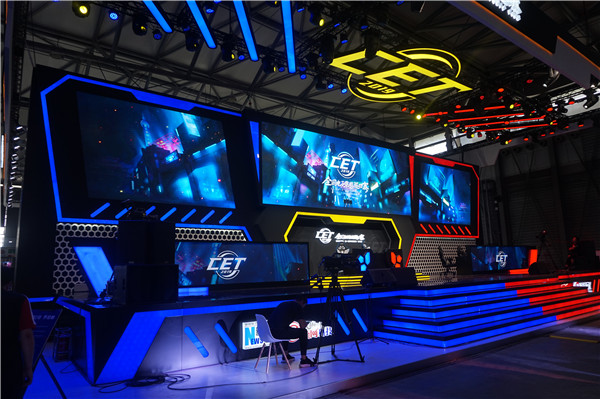 The CET China E-sports Tour debuts at ChinaJoy
The recently broadcast media drama "The King's Avatar" illustrates the world of e-sports interaction and virtual gaming. Luckily for all the e-sports lovers out there, the "Shanghai E-sports Week" event is being held during ChinaJoy 2019. Among all, three large e-sports competitions are most attention-grabbing: the 2019 ChinaJoy Cup Finals, the NEST National Electronic Sports Tournament, and the CET China E-sports Tour. CET China E-sports Tour debuts at ChinaJoy with 5 five groups of competitions including DRL (Drone Racing League) SIM, Dota2, Honor of Kings,FIFA2019 and Auto Chess.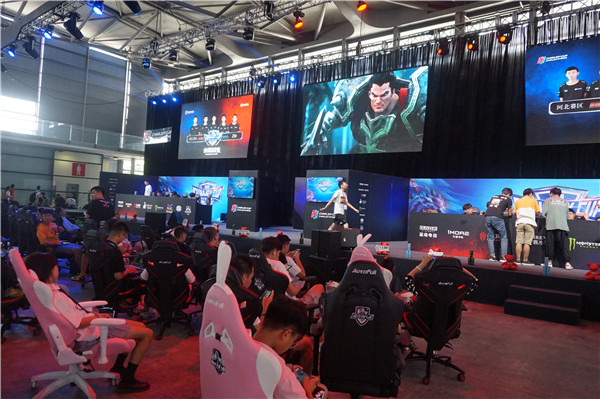 Players preparing for the 2019 ChinaJoy Cup Nationwide Final
The 2019 ChinaJoy Cup Nationwide Final is also being held from August 2 through August 5. The competition features two games: League of Legends and Honor of Kings. The semi-final competition was held in the middle of July. The prize for the winning team of the final is 50,000 RMB.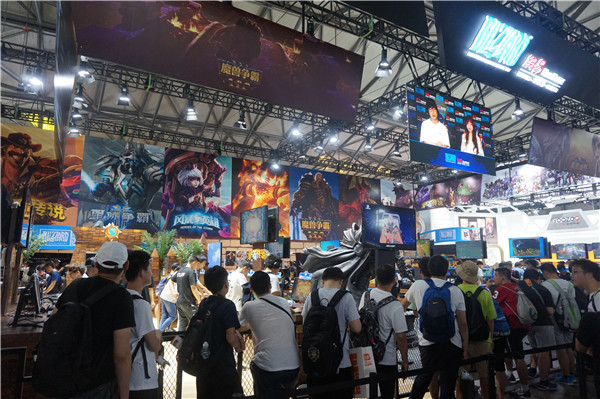 Visitors queue in line to play such games operated by NETEASE as Heroes of the Storm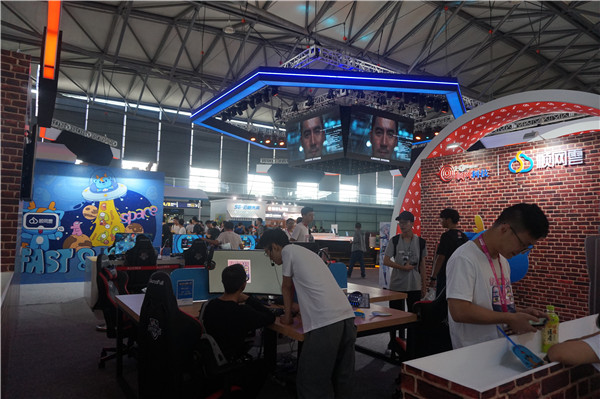 Network companies like Tencent, Perfect World, NetEase, Bilibili, Shunwang Technology, Shengqu Games, and Giant Network will also be hosting nearly a hundred e-sports tournaments in and out of the exhibition.
Aside from the competitions, the 2019 Global E-sports Conference was also held on August 3 to invite organizations and leaders from the global e-sports community to discuss the developmental trend of this rising field from multiple angles and facades.
When traditional culture meets digital games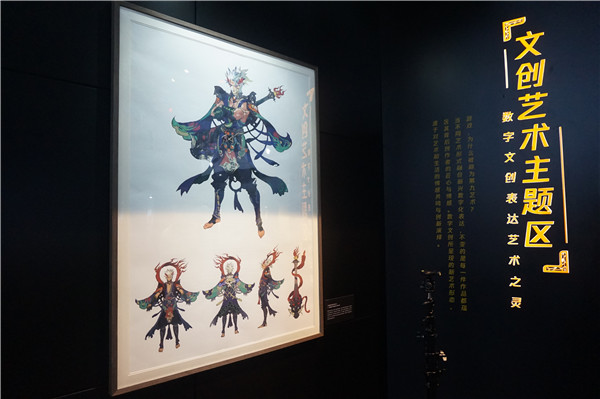 This year, TGC (Tencent Games Carnival) has brought a special exhibition to demonstrate the connections between cultural innovation and digital games, and between traditional cultures and digital games as well. In the Cultural Innovation Art Zone, visitors can experience the aesthetic value of digital games through their original drawings and IP garage kits and other artistic derivative products.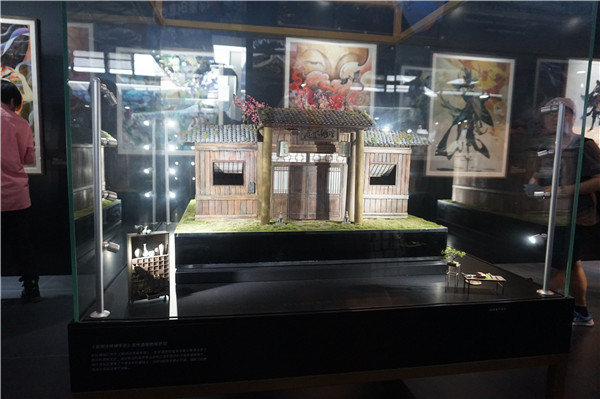 A model of ancient wine house (named sorrow-forgetting wine house) for a Chinese Wuxia (martial hero) mobile game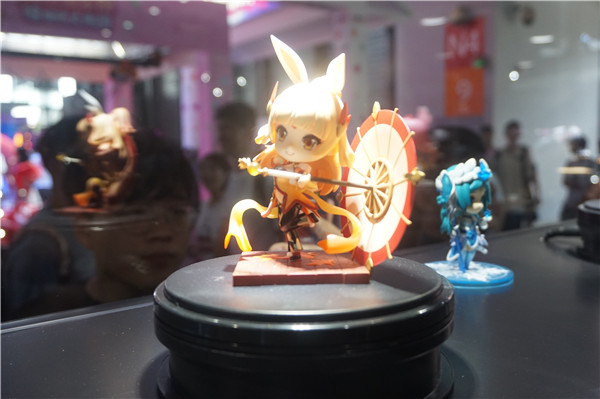 An exquisite garage kit for the game "Honor of Kings"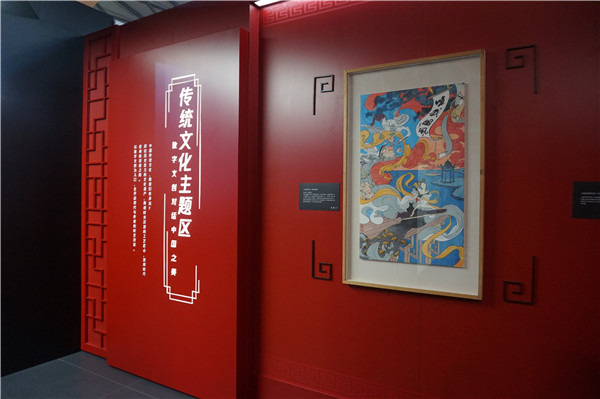 Themed zone for Chinese traditional culture
In the Traditional Culture Zone, traditional cultural heritages and intangible heritages like woodblock lunar new year pictures, ceramics, Chinese operas are shown in connection to digital creation like Tianyamingyuedao mobile game, Xuanyuan Legend mobile game and Luanshiwangzhe mobile game.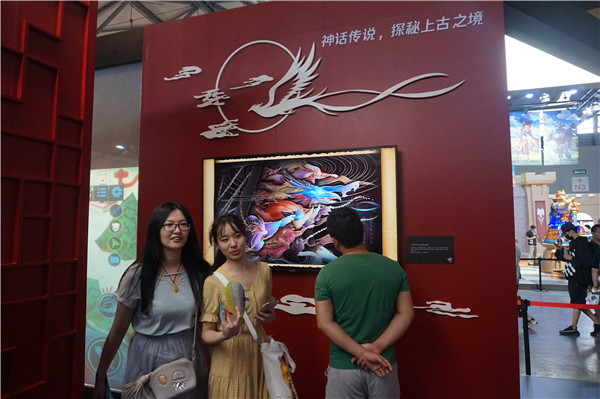 Digital picture created for mobile game Xuanyuan Legend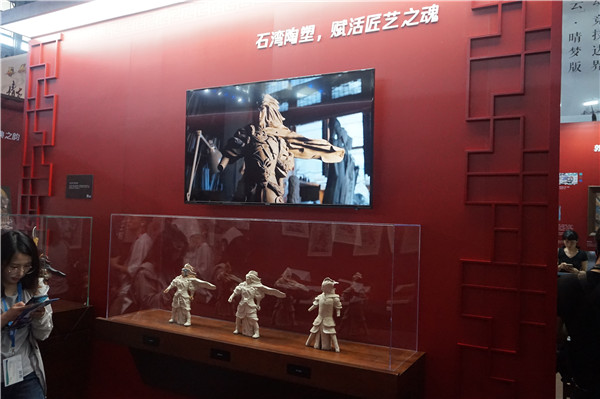 Shiwan Ceramics shown in connection to the mobile game Luanshiwangzhe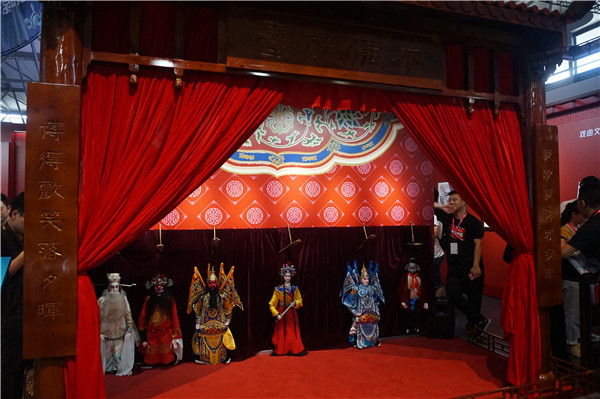 A traditional Chinese puppet stage
IP themed games experience booths and exhibitions
As usual, the 2019 ChinaJoy features a great number of experience booths for IP themed games where visitors can get free gifts through a variety of interactive activities, including trial play of related mobile games, collecting commemorative seals and stamps, or simply scanning the QR codes.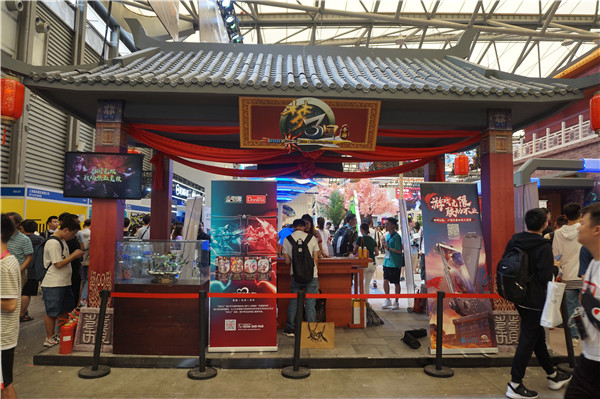 Booths for the mobile games themed on The Three Kingdoms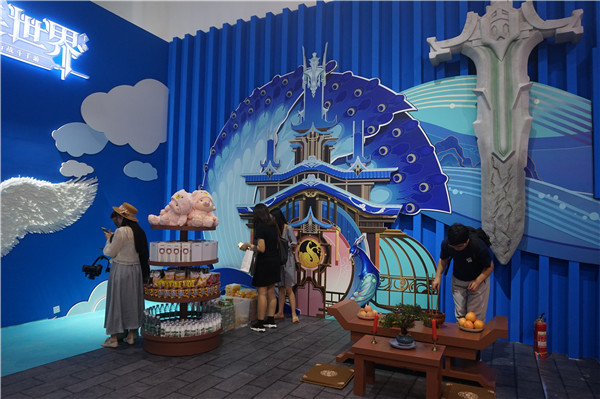 Booth for the mobile game Perfect World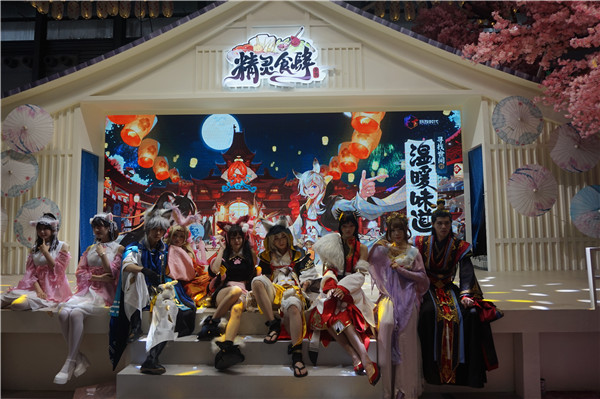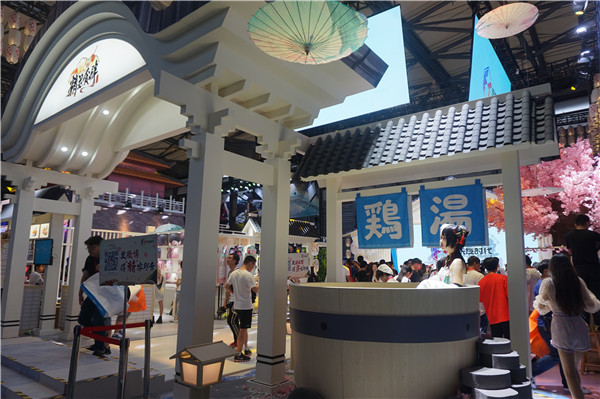 Booth for the mobile game Jinglingshisi (Elf Restaurant)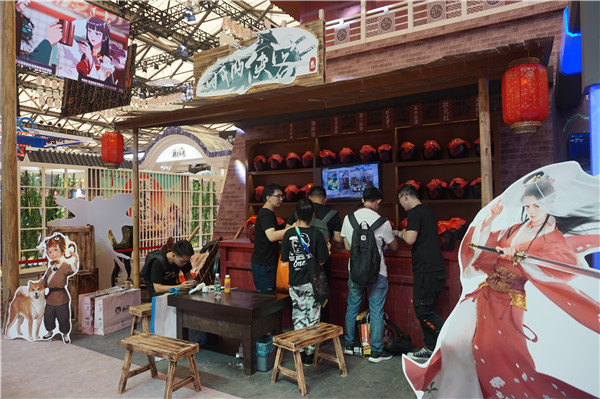 Booth for the mobile game Wodexiake (My Martial Art Hero)

In this year's ChinaJoy, Bandai Namco and Warner Brothers will host a unique IP themed anniversary event for the anime and gaming enthusiasts.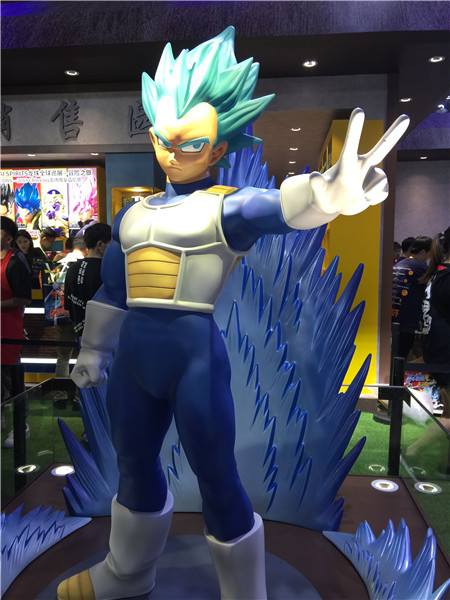 Bandai Namco's "Dragan Ball World Adventure" will use elements of the Dragon Ball world tour as its theme. Besides presenting the exciting themed content first shown in the "2019 Dragon Ball World Adventure Tour" that began in San Diego, brand-new elements will be added. There'll also be displays of new Dragon Ball themed action figures,information regarding the Dragon Ball peripheral games, as well as the sale of exhibition-exclusive products.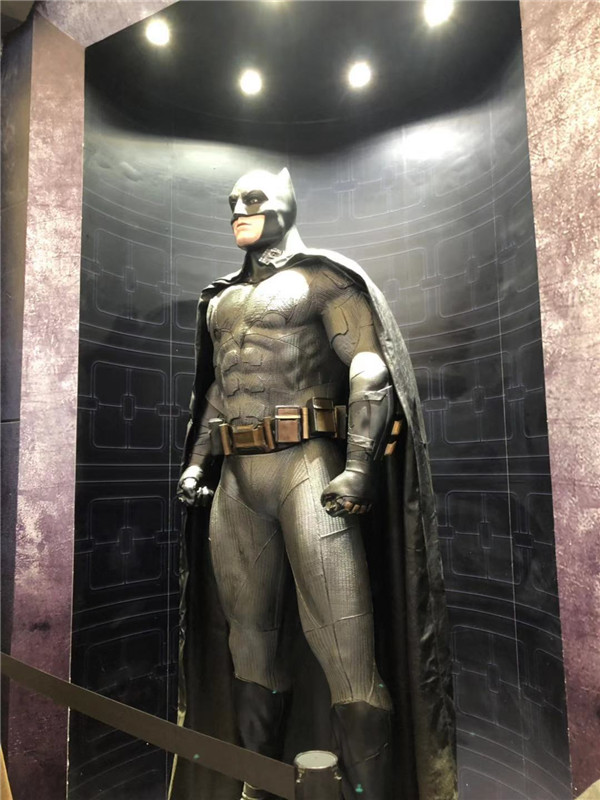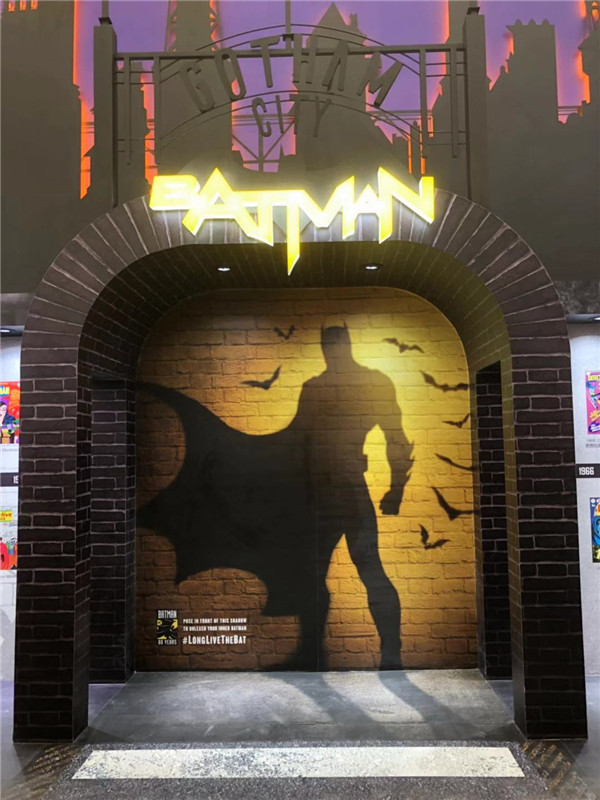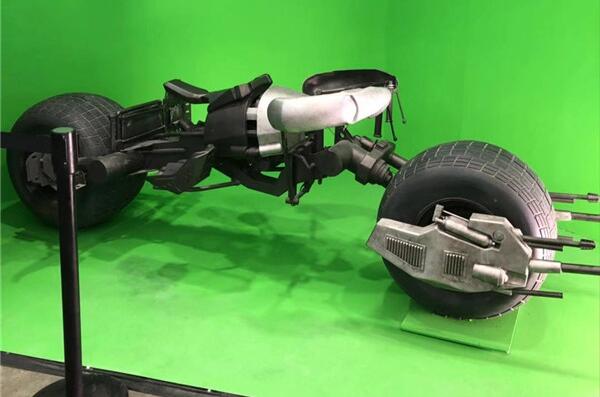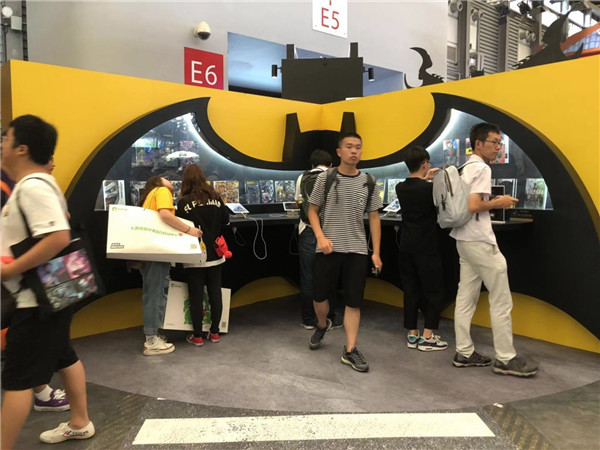 This year is also the 80-years anniversary of Batman, the "Dark Knight" of DC Comics. Warner Brothers has prepared a grand 80-years anniversary celebration event with DC's Batman during ChinaJoy 2019, allowing visitors to enjoy a unique exhibition dedicated to the world's greatest detective. The audience can revisit Batman's legacy by interacting with comic screens and comic walls. They can also enjoy the thrill of becoming the "Dark Knight" by riding the Batcycle and wearing Batman's cape.