While Shanghai is aiming for unified online government services, how can it deal with the information security issues? Are there any contradictions between data sharing and data protection? Two deputies to the ongoing National People's Congress (NPC) talked about the topic with the media via video interviews.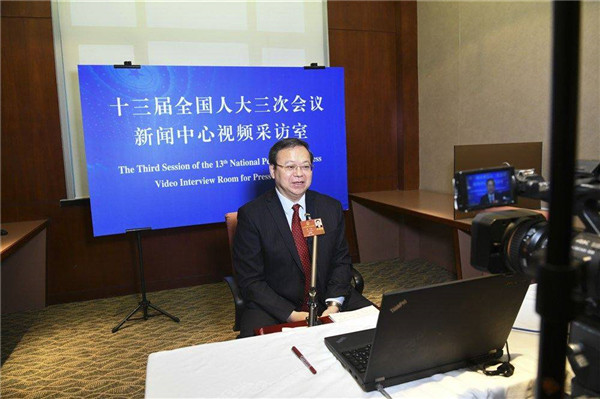 (Chen Jing in a video interview with the media. Photo/Zhang Chi)
Over recent years, Shanghai has been promoting the reform of administrative approval procedures by launching online government services, leading to a swift shift in the ways of dealing with civil affairs, said Chen Jing, vice secretary-general of the Shanghai Municipal Party Committee and director of the General Office of the Shanghai Municipal Government. In particular, Chen observed that during the epidemic, there was an exponential increase in the number of users of online government services, and correspondingly, the demand for data security was rising.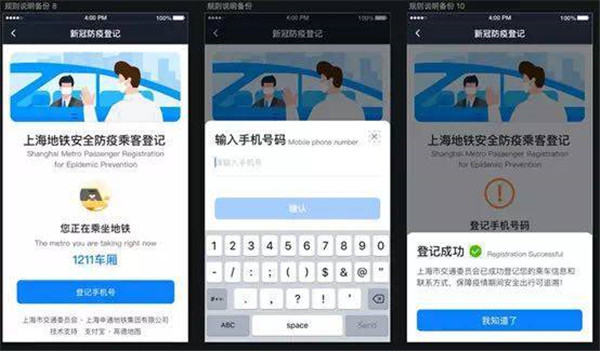 (Citizens are advised to report their travel history while taking the subway.)
Citizens' data privacy and security have always been a focus of the government's agenda, according to Chen. This year, legislation on information security in Shanghai will begin. "I hope the legislation can define clearly the scope of information rights and accountabilities of the government, relevant departments and social organizations, to protect the people's information security and privacy more effectively," said Chen.
Chen's opinion was agreed on by Shao Zhiqing, a central committee member of the China Zhigong Party (a non-communist political party).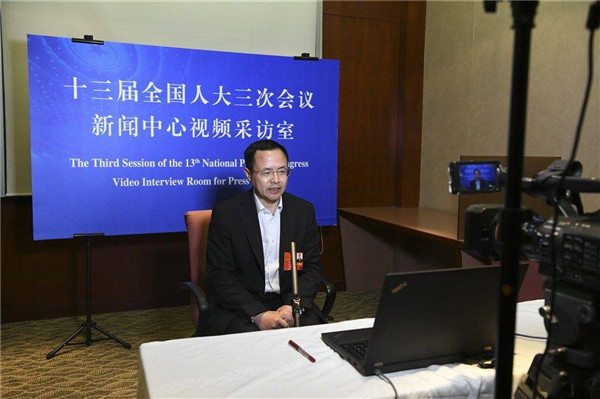 (Shao Zhiqing in a video interview with the media. Photo/Zhang Chi)
Having been involved in the early-stage construction of Shanghai's unified online government services system, Shao believes the core of balancing data sharing and circulation and data protection lies in the principle of "minimum rationalization", which means realizing maximal social benefits on the premise of revealing private data at a low level.
For example, as Shao said, different government departments should be given different permissions, so as to avoid misuse of citizen's personal data, like facial recognition data collected for epidemic prevention and control.